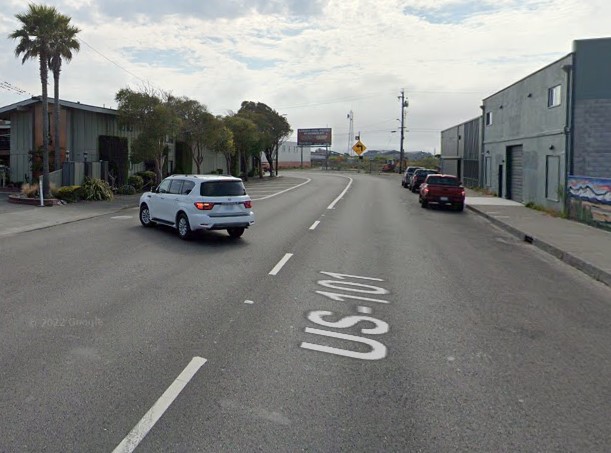 Authorities reported a collision between a vehicle and a big rig causing possible injuries in San Rafael, Marin County, on Thursday morning, January 12, 2023.
According to local authorities, the two-vehicle crash occurred along the southbound lanes of Highway 101 leading to central San Rafael.
The report stated that the Toyota was stuck under the big rig, causing significant damage to the Toyota and requiring the vehicle to be towed away.
The number of people involved and the extent of possible injuries remain under investigation. No other details on the cause of the crash were released.
The crash resulted in the traffic backing up in the area, with both vehicles causing a blockage on the highway's southbound side's fast and second lanes.
The investigation by the authorities into the collision continues, including whether alcohol, drugs, or speeding played a role.

Big Rig Accident Statistics
Truck drivers face a substantially lower risk of injury or death in the case of an accident than drivers of smaller vehicles or pedestrians. Statistics from the National Safety Council demonstrate that this is the leading cause of death for motorists and pedestrians alike. But when two trucks collide, the damage and casualties can be catastrophic.
Over the course of a year, around 4,000 individuals have been killed in the United States due to truck-related incidents. Only two percent of traffic accidents involve a large vehicle, but those accidents account for eleven percent of all fatalities.
Federal and Californian laws both set the maximum speed limit for large commercial vehicles at 55 miles per hour. Bringing the maximum allowable speed down for semi-trucks could help minimize the number of deaths that occur on the road.
About 28,000 truck-related incidents occur daily in California, according to the Office of Traffic Safety. An estimated 369 individuals were killed in 2017, with about 9,000 more injured; a terrible year.
Big Rig Accident Lawyers in Marin County
Persons injured in truck accidents in California have the same legal rights as those injured in other types of motor vehicle accidents to pursue financial compensation for their suffering. If you ever find yourself in need of legal counsel, our prestigious firm is here to assist you.
If you would like to meet with one of our top lawyers to discuss your case and how we can potentially help you collect the most monetary compensation from the insurance company, please let us know.
Our trusted big rig accident lawyers in Marin County have extensive experience and accolades advocating for accident victims. Our clients have been awarded compensation totaling $400 million.
Call (888) 488-1391 now or click the "Do I Have a Case?" on our website to set up a free consultation with one of our attorneys.