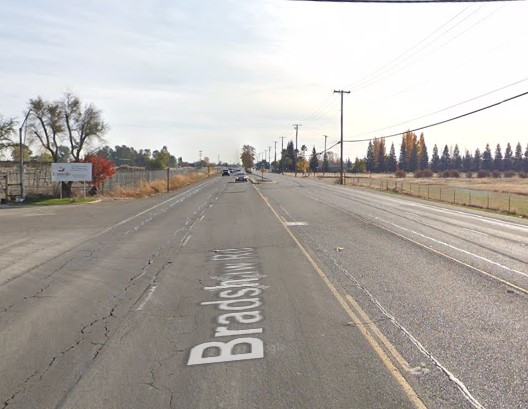 Two people were brought to a hospital after a multi-vehicle crash in Sacramento on Thursday morning, January 12, 2023.
Reports confirmed that the collision transpired around 6 a.m. in the 6900 block of Bradshaw Road, affecting Gerber Road just south of Elder Creek Road. Drivers should steer clear of the area.
According to authorities, two persons were brought to the hospital, where one suffered significant injuries, and the other suffered minor to moderate injuries.
The cars were severely damaged in the crash, and one toppled over and landed upside down. Another car's front end was smashed.
At this time, the cause of the crash remains unknown.

Multi-Vehicle Crash Statistics
According to the NHTSA, there were more than 5.2 million police-reported car accidents in the United States in 2020. Thirty percent of such crashes (1.6 million) resulted in injuries, while less than 1% (35,766) resulted in deaths.
Fatal crashes increased by 6.8 percent between 2019 and 2020, with the fatality rate climbing to 1.34 deaths per 100 million cars traveled in 2020. The injury rate decreased by 6.0 percent between 2019 and 2020, with 79 people injured per 100 million vehicles traveled in 2020.
The most common casualties of traffic accidents were drivers (67%), passengers (24%), motorcyclists (4%), pedestrians (3%), and pedal cyclists (2%).
A multiple-vehicle collision occurs when three or more drivers are involved in a chain of events. Following an accident, up to six cars may become entangled in the wreckage.
Unlike traffic accidents, multi-vehicle crashes usually result in fatalities, serious injuries, and property damage. If you lose control or have poor situational awareness, those nearby may be wounded. In most cases, the likelihood of such collisions is more significant.
Trusted Car Accident Lawyers in Sacramento
Car accident victims in California enjoy the same rights as other accident victims, including the opportunity to sue for financial compensation in a personal injury case.
Learn how to maximize your financial settlement by discussing your case with one of our experienced attorneys.
A legal team member can meet with you and provide you with practical ideas to strengthen your case and increase the compensation you will receive.
You can trust our Sacramento car accident lawyers, who have extensive experience defending their client's rights in these legal proceedings. In total, our clients have received compensation of $400 million.
Obtain a free consultation with one of our attorneys by calling (888) 488-1391 or through our website's "Do I Have a Case?" link.