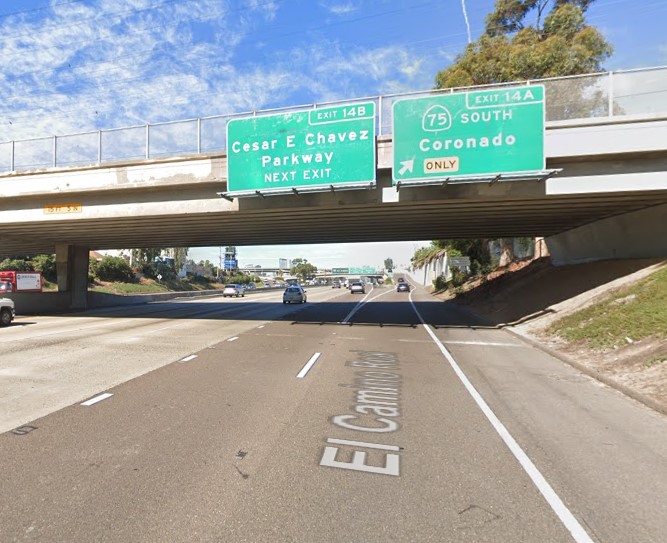 A male pedestrian was killed after being struck by several vehicles on Interstate 5 in San Diego on Thursday evening, January 12, 2023.
According to the California Highway Patrol, the fatal crash occurred around 10:43 p.m. along the northbound I-5 lanes at Sampson Street.
The victim was reportedly walking across the northbound lanes when a gray Lexus SUV driven by a 55-year-old driver from San Diego hit him.
Several other cars struck him, said CHP officials. It is unclear whether the other drivers remained at the scene, but the first driver stayed and cooperated with the authorities. The driver was unharmed, and the police believed he was not under the influence of alcohol or drugs while driving.
The San Diego County Medical Examiner's Office is yet to release the deceased pedestrian's toxicology report to determine whether he was under the influence.
Multiple lanes were shut down for roughly two hours while the area was being investigated. Anyone with information is urged to contact the authorities.

Fatal Pedestrian Accident Statistics
The total number of fatalities resulting from traffic-related incidents fell by 14% between 2007 and 2016, according to data gathered by the Governors Highway Safety Association. Nonetheless, there was a 27% increase in the number of pedestrian fatalities over this time frame.
According to the statistics presented above, in the future years, pedestrians in the United States will be at an unprecedented risk of being seriously injured or killed in a traffic incident.
In 2012, vehicle collisions resulted in 809 deaths and 14,000 injuries. The data suggest that pedestrian accidents in California are statistically more common than elsewhere in the United States, not simply those resulting in fatalities.
Official estimates put the number of Americans killed in automobile accidents at around 6,000 in 2016. At the conclusion of that year, about 88 people were dying per minute on average. About 137,000 people in the United States were admitted to hospitals due to severe injuries.
Pedestrian Accident Lawyers in San Diego County
In the event of an automobile accident, pedestrians in the Golden state of California have the same rights and legal protections as drivers, cyclists, and passengers in other types of traffic-related accidents.
Think about how you would feel if someone else's carelessness led to your significant injury or the loss of a loved one. If you find yourself in such a predicament, there is a legal process in place to guarantee financial restitution. You may trust our accomplished legal team to represent your interests when filing a physical injury or wrongful death claim with your insurer following an accident.
Our trusted pedestrian accident lawyers in San Diego County have extensive experience and accolades advocating for accident victims. Our clients have been awarded compensation totaling $400 million.
Call (888) 488-1391 now or click the "Do I Have a Case?" on our website to set up a free consultation with one of our attorneys.