A 17-year-old identified as Joaquin R. was killed after a deadly car crash in Paso Robles on Thursday evening, January 13, 2022.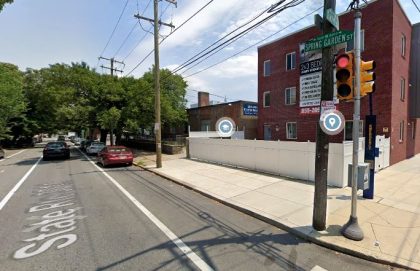 According to the initial reports from the California Highway Patrol, the accident happened at around 5:15 p.m. at 34th and Spring Streets.
A black northbound vehicle was traveling at high speeds on Spring Street when it collided with a vehicle turning left onto northbound Spring Street.
Unfortunately, the 17-year-old driver of the northbound vehicle was pronounced dead at the scene. No other injuries were reported.
The 17-year-old was traveling somewhere from 50 mph to 70 mph at the time of the accident. It's unclear whether intoxication played a role in the crash.
Local authorities are further investigating the case. Witnesses that can give more information about the crash are urged to call the Paso Robles Police Department immediately at (805) 237-6464.

Fatal Car Crash Statistics
When a vehicle collides with another object, the higher its speed, the more force it generates. Forces created in a collision must have somewhere to go. The greater the power of the crash, the more serious the victim's injuries are likely to be. ​
Speeding is a major cause of car accidents in California and throughout the United States. Accident deaths in California have grown by a staggering 23.5 percent during 2013, accounting for 11 percent of all auto-related deaths in the country. On average, 925 individuals are killed as a result of speeding.
According to the Insurance Institute for Highway Safety, excessive speed was a factor in one-third of all fatal road incidents.
Many drivers succumb to the temptation to speed. Maybe there's major traffic, or they have someplace to be, or they're running late. There are numerous reasons why some people speed, but these drivers fail to consider the numerous legal implications of driving fast, such as criminal fines, administrative penalties, and civil penalties.
Car Crash Attorneys for Victims in San Luis Obispo County
If you have lost a loved one as a result of another driver's negligence, you have the right to be fairly compensated by the at-fault party and to seek justice for your loved one.
You have the legal right to be fully and fairly compensated for all losses. You must select an accident lawyer who understands how to get you the reimbursement you deserve.
During this stressful period, attorneys can act as a useful legal guide for the victims. They will battle tenaciously for their client's rights and best interests while also ensuring that the responsible party is accountable for their carelessness.
After losing a loved one in an automobile accident caused by speeding, the experienced San Luis Obispo car accident lawyers at Arash Law can help you preserve your rights. Please call (888) 488-1391 or contact us online to schedule your free consultation.