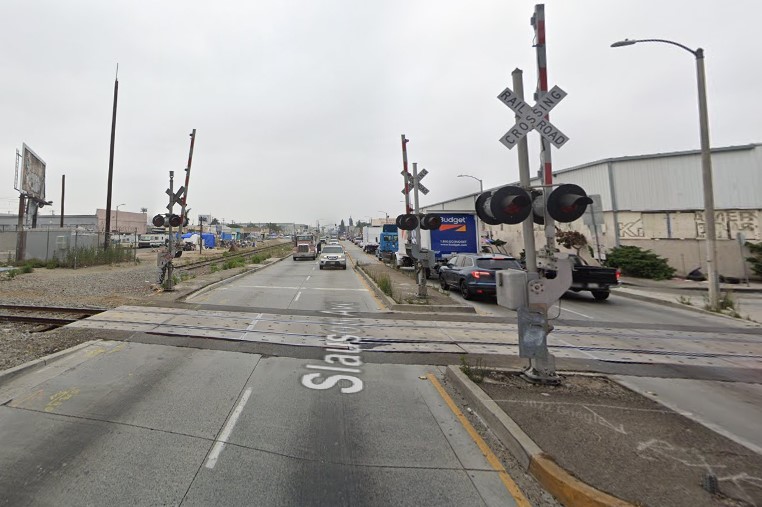 Authorities reported that a pedestrian was critically injured after being struck by a train in Los Angeles on Friday evening, January 13, 2023.
According to Nicholas Prange, spokesperson for the Los Angeles Fire Department, the crash transpired at around 7:05 p.m. near the Slauson Station at 1657 E. Slauson Ave., on the Los Angeles and Florence border.
The male victim, whose identification was not immediately available, was struck by a Metro A (Blue) Line. He sustained serious injuries in the crash and was transported to a trauma center in an unknown condition.
The firefighters who responded had to momentarily stop the A Line trains in order to get the man out from under the train.
There was no other information on the crews and passengers of the train as the investigation by the authorities continued.

Train Accident Statistics
In 2016, the number of people killed on trains rose by 20%, from 744 to 893, according to a study. A total of 5,781 people had some sort of injury in 2020 and 2021, a 4% increase from the previous two years (5,544).
Compared to the previous year, there has been an increase of 21% in the number of fatalities at highway-rail grade crossings in 2021. In the previous year, there were 617 trespassers who were killed.
There were fewer than a third of those injured on the train made a full recovery after the accident. The number of pedestrian fatalities in the year 2021 has been put at 893, of which 266 are the result of collisions between trains and pedestrians.
The number of people injured while using public transportation is estimated to reach 3,216. Depending on the degree, these injuries could be life-threatening or even fatal. Sixty-six people died in the United States in 2015 because of accidents that occurred at railroad and highway grade crossings.
Train Accident Lawyers in Los Angeles
If you have been injured in a rail accident in California, you should contact a lawyer immediately. After filing a claim for damages due to an accident or wrongful death, our reputed law firm will act as a third party that will help you collect the highest possible amount you are owed from the insurance company.
Victims should receive financial compensation for the suffering they have endured. No matter who was at fault, anyone wounded in a traffic collision can file a claim for damages in court.
Our trusted and award-winning train accident lawyers in Los Angeles have the extensive experience and expertise to advocate for accident victims. Our clients have been awarded compensation totaling $400 million so far.
Contact (888) 488-1391 or click the "Do I Have a Case?" on our website to schedule a free consultation with one of our lawyers.