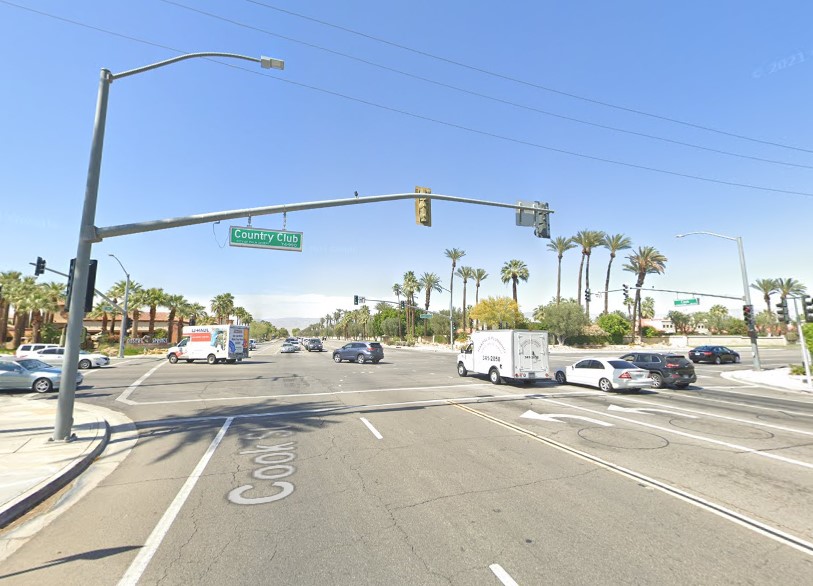 One person was killed following a two-vehicle collision in Palm Desert, Riverside County, on Friday morning, January 13, 2023.
According to local authorities, the deadly crash occurred around 2:30 a.m. on Cook Street and Country Club Drive near the JW Marriott Desert Springs Resort and Spa.
The circumstances leading to the crash remain under investigation. It is also unclear how many were involved, but one person was killed, and another reportedly declined medical attention.
Cook Street between Hovley Lane East and Marketplace, as well as Country Club Drive between Desert Falls and Desert Willow, was closed by the police as the investigation ensued.
It is unknown whether speeding, alcohol, or drugs played a role in the fatal collision.

Two-Vehicle Accident Statistics
One person is killed and ten are injured in car accidents every minute in the United States. About two million children and young adults under the age of 24 die each year from these preventable causes of mortality, and at least 10 million more are injured.
By the year 2050, it is estimated that over 10,000 people living in California will perish in automobile-related incidents. It's a shame that forecasts anticipate a further increase in these figures in the coming years.
There has been a 23.5 percent rise in fatalities caused by cars since 2012. In 2017, there were 3,898 people killed in car accidents and an additional 279,223 people were injured. During that year, nine people per one hundred thousand who used public transportation died.
Almost every driver in California has a story of a terrifying near-miss on one of the state's many treacherous roadways. One can lessen the chances of being in an accident by practicing defensive driving and maintaining a reliable vehicle.
Car Accident Lawyers in Riverside County
Automobile accident victims in California can seek financial restitution through civil court proceedings. Contact our well-respected legal company as soon as possible if you'd want to talk to an attorney about the possibility of resolving your insurance claim.
Please contact our offices immediately to set up a no-cost consultation with one of our highly-rated attorneys if you or a loved one has been injured in a car accident and you are thinking about filing a personal injury or wrongful death claim.
Our trusted car accident lawyers in Riverside County have the recognition, vast experience, and expertise to advocate properly for accident victims. Our clients have been awarded compensation totaling $400 million as of yet.
Contact (888) 488-1391 or click the "Do I Have a Case?" on our website to schedule a free consultation with one of our lawyers.