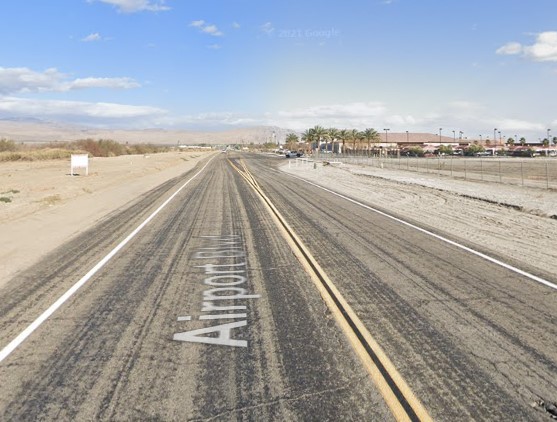 Two people were killed following a collision between a vehicle and a big rig in Thermal, Riverside County, on Friday evening, January 13, 2023.
According to the Riverside County Fire Department, the fatal crash occurred shortly before 6:00 p.m. at 86600 Airport Boulevard.
The circumstances that led to the collision remain under investigation, but fire officials reported the two occupants of the vehicle were killed on the spot.
Their identifications were not released until the next of kin was notified. The driver of the truck was reportedly unharmed.
The authorities continued investigating the deadly crash, including whether speeding, alcohol, or drugs played a role.

Fatal Big Rig Accident Statistics
The risk of severe injury or death for truck drivers in an accident is far lower compared to that of drivers of other vehicles or pedestrians. National Safety Council data shows that this is the leading cause of fatalities for both drivers and pedestrians. However, when two trucks collide, the results can be disastrous in terms of property damage and lost human lives.
An estimated four thousand people have lost their lives in truck-related accidents in the United States annually. Large vehicles are involved in only 2% of traffic incidents overall yet cause 11% of fatalities.
Both federal and Californian law cap the speed at which large commercial vehicles can travel at 55 miles per hour. The number of people killed in traffic accidents could be reduced if semi-trucks were allowed to travel at a slower maximum speed.
According to the California Office of Traffic Safety, there are approximately 28,000 accidents involving trucks every day in the Golden State. It was a dreadful year, with an estimated 369 deaths and over 9,000 injuries.
Big Rig Accident Lawyers in Riverside County
In California, victims of truck accidents have the same legal rights to claim damages as victims of other types of motor vehicle accidents. To the extent that you ever find yourself in need of legal representation, our esteemed law firm stands ready to represent you.
Let us know if you'd like to meet with one of our leading attorneys to talk about your case and how we might be able to assist you to get the maximum money possible from the insurance provider.
Our trusted big rig accident lawyers in Riverside County have extensive experience and accolades advocating for accident victims. Our clients have been awarded compensation totaling $400 million.
Call (888) 488-1391 now or click the "Do I Have a Case?" on our website to set up a free consultation with one of our attorneys.