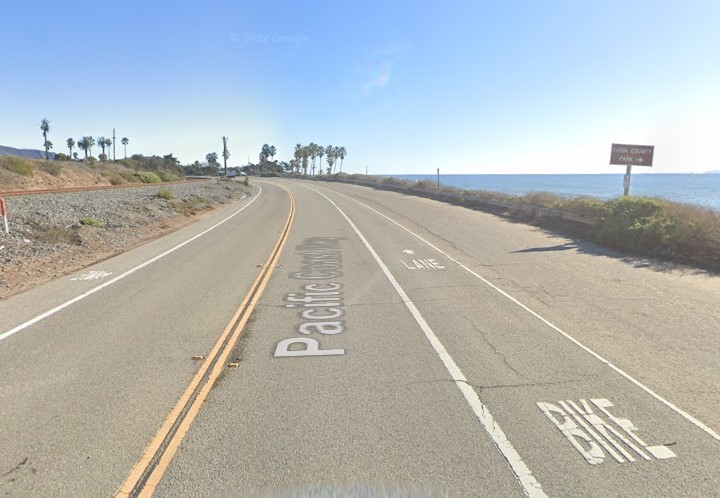 A 22-year-old male bicyclist was sent to the hospital following a hit-and-run crash in Ventura County on Friday morning, January 13, 2023.
According to the California Highway Patrol, the crash occurred around 5:30 a.m. along the Pacific Coast Highway near Faria Beach Park, north of Ventura City.
The Trek bicycle rider from Santa Barbara was struck from behind while traveling north in the bike lane on the highway. The driver reportedly fled the scene after the collision.
The rider was seriously injured and was transported via ambulance to Ventura County Medical Center. There was no new information on his condition.
At the scene of the collision, authorities discovered fragments of a worn-gray front bumper cover, thinking the piece broke off during the crash.
Anyone who may have witnessed the event or has any information is urged to contact the CHP's Ventura-area office.

Hit-and-Run Accident Statistics
Accidental driving that results in no aid being rendered and then fleeing the scene is against the law in the United States. If law enforcement is able to track down the driver, he or she will be subject to severe punishments, including possible incarceration.
Every day in the United States, at least one motorist causes an accident and then flees the scene without helping the injured. Over 2,000 individuals have died in such disasters since 2006. The percentage of pedestrian fatalities was estimated to be more than 60%.
Those responsible for accidents involving pedestrians or other motorists are less likely to render aid than they might think. Many drivers have fled the scene of traffic stops for DUI or other offenses by leaving their cars on the shoulder or making an abrupt exit.
Between 2009 and 2016, nearly half of all fatalities in California were caused by hit-and-run accidents. With an estimated 3,562 deaths blamed on the Golden State, it is among the top states in the country.
Hit-and-Run Accident Victim Lawyers in Ventura County
A person who has been injured in an accident in California has the option of filing criminal charges against the person who caused the accident or filing a civil claim for damages against the individual's insurance company.
If you or a loved one has been seriously harmed or killed in a hit-and-run accident, filing a personal injury or wrongful death claim may be your best option for recovering financial compensation.
If you or a loved one has been hurt or murdered due to someone else's carelessness, call one of our experienced lawyers to discuss your case and possible legal options.
Our trusted hit-and-run accident victim lawyers in Ventura County have extensive experience and accolades advocating for accident victims. Our clients have been awarded compensation totaling $400 million.
Call (888) 488-1391 now or click the "Do I Have a Case?" on our website to set up a free consultation with one of our attorneys.