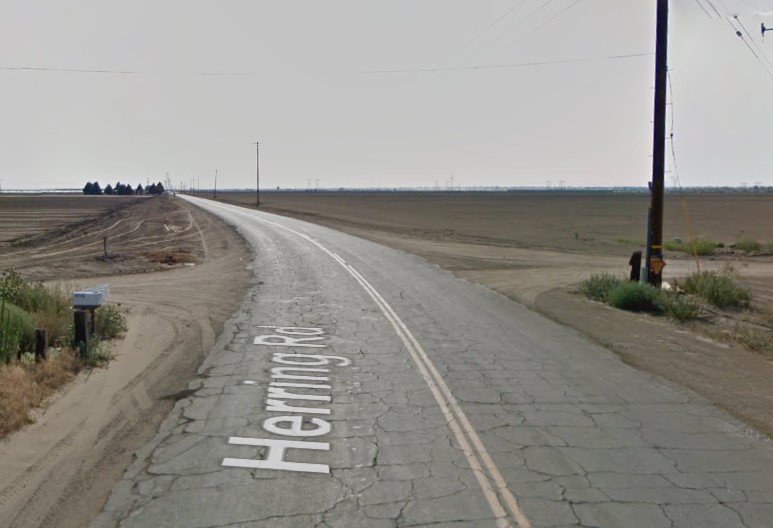 A woman was killed and three others were hospitalized in a single-vehicle rollover crash near Arvin, Kern County, on Saturday evening, January 14, 2023.
According to the California Highway Patrol, the fatal crash occurred around 8:46 p.m. along Herring Road near Wheeler Ridge Road.
The car, driven by 22-year-old Romieo N., was heading west at an unknown speed when he veered off the wet road, entered the eastbound lane and into a dirt field, and rolled over many times.
Neither the driver nor the passengers were not using seatbelts. Drugs and alcohol are not thought to be to blame, although it is unclear what caused the driver to lose control of the vehicle.
A woman whose identity will be eventually released by the coroner died at the scene. The driver and two other passengers, 22-year-old Brenda C. and 19-year-old Randolph J., all Arvin residents, were transported to Kern Medical after being ejected from the car.
Anyone with information that can help aid the investigation is urged to contact the Bakersfield Office of CHP.

Car Accident Statistics
The National Safety Council predicted that unsafe behaviors, including speeding, intoxicated driving, and improper use of safety devices like seatbelts, will increase road fatalities in 2020, and the logical estimation would prove to be correct.
In light of the three-year downward trend in fatalities, the 8.3% increase in traffic-related deaths is deeply concerning. Deaths due to motor vehicle crash increased from 39,107 in 2020 to 42,338 in 2021.
By 2020, the world's population has grown by 0.4% from its 2010 peak. The normal levels of traffic activity, including the number of persons and cars on the road and the number of miles driven, were noticeably higher than usual. The number of deaths, which has climbed by 21.7%, and the number of new car registrations, which has increased by 8.5%, are strongly correlated.
In 2020, experts predicted that 4.81 million people would go to the ER after being hurt in a car crash. It was estimated that medical expenses related to people hurt in car crashes would total over $473.2 billion.
Car Accident Lawyers in Kern County
In California, passengers who are hurt in car accidents have the right to file a lawsuit against the driver and anybody else they hold accountable. If you have any questions or need help filing an insurance claim, please contact a member of our legal team as soon as possible.
You should not hesitate to contact our reputed law firm if you need assistance with a wrongful death or personal injury claim following a terrible car accident.
Our trusted car accident lawyers in Kern County have the recognition and vast experience advocating for accident victims. Our clients have been awarded compensation totaling $400 million.
Contact (888) 488-1391 or click the "Do I Have a Case?" on our website to schedule a free consultation with one of our lawyers.