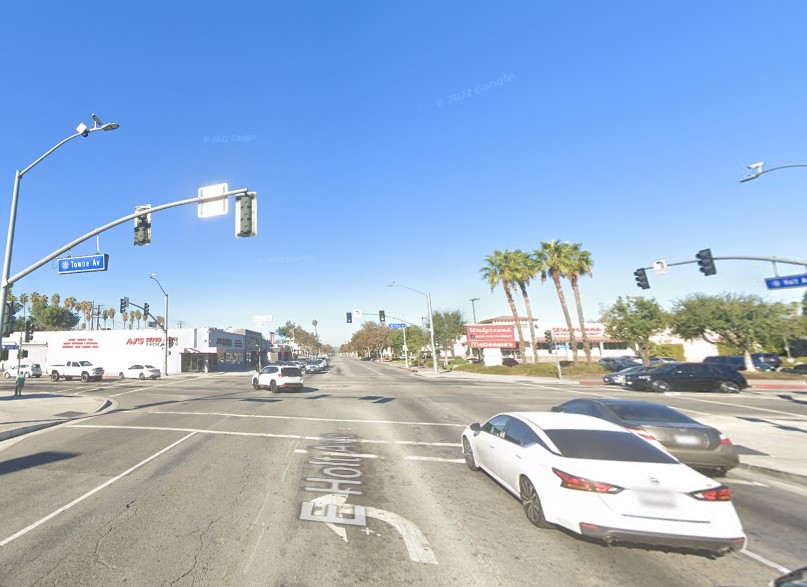 At least five people were injured after a multi-vehicle crash in Pomona on Saturday, January 14, 2023.
Reports confirmed that the collision transpired at night near the intersection of E. Holt Avenue and N. Towne Avenue.
Witnesses claimed that they saw the police chasing a Honda Accord, which sped at around 100 mph when the vehicle collided with two other cars.
The Honda Accord was split in half, while two other automobiles suffered severe damage. Five individuals, including the suspect, were taken to a nearby hospital.
Two people were hospitalized with minor injuries, while three were transported in critical condition.
Pomona police closed all intersections while they conducted their investigation.

Multi-Vehicle Crash Statistics
According to the NHTSA, there were more than 5.2 million car accidents in the United States in 2020. Less than 1% (35,766) of these collisions resulted in fatalities, whereas 30% (1.6 million) caused injuries.
Trends indicate that fatal collisions increased by 6.8% between 2019 and 2020, with the mortality rate rising to 1.34 deaths per 100 million cars driven. The injury rate decreased from 2019 to 2020 by 6.0 percent, dropping to 79 injuries per 100 million vehicle miles in 2020.
Sixty-seven percent of traffic accident victims were drivers, followed by 24 percent of passengers, 4 percent of motorcycle riders, 3 percent of pedestrians, and 2 percent of cyclists on pedals.
A multiple-vehicle collision involves three or more vehicles resulting from various factors. Up to six cars could become trapped in the wreckage following an accident.
Unlike car accidents, multi-vehicle collisions frequently result in fatalities, serious injuries, and property damage. Losing control or having poor situational awareness can result in injuries to those around you. The chance of such crashes is generally higher.
Trusted Car Accident Lawyers in Pomona
Car accident victims in California have the right to pursue financial compensation for their injuries to pay for medical costs, lost earnings, etc. You should consider filing one if you or a loved one has been injured.
During your meeting with our law office, one of our skilled attorneys will go over the measures you should follow and the hazards you should avoid to ensure you obtain the maximum settlement from the insurance provider.
Our car accident lawyers in Pomona are distinguished for their experience and knowledge in representing accident victims. Through our efforts, our clients have received compensation of $400 million.
Obtain a free consultation with one of our lawyers by calling (888) 488-1391 or clicking on the website's "Do I Have a Case?" link.