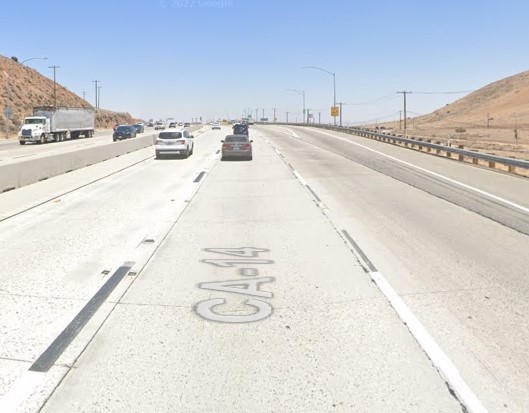 Minor injuries were reported after a two-vehicle collision in Los Angeles County Saturday morning, January 14, 2023.
Reports confirmed that the crash transpired around 11:34 a.m. on Highway 14.
Authorities received a complaint reporting three vehicles blocking the No. 1 lane.
When they arrived on the scene, it was confirmed that it was a two-vehicle collision involving minor injuries.
A white Chevy Malibu was one of the cars that collided, and the collision reportedly started at the changeover to the northbound side of Interstate 5.
At around 11:42 a.m., the vehicles were moved to the right shoulder.
Authorities claimed there were only minor wounds. At the time of publication, the severity of these injuries remained unknown.

Two-Vehicle Collision Statistics
The Fatality Analysis Reporting System reported 38,824 fatal motor vehicle collisions in the US year 2020, resulting in 35,766 fatalities. 1.34 fatalities per 100 million kilometers traveled and 11.7 per 100,000 population.
Between 20 and 50 million auto accidents occur annually in the US, and many victims have long-term disabilities. Over the years, it has been responsible for 8% of all fatal accidents in the state.
In California, there will be 4,258 road fatalities between 2020 and 2021, an increase of 3847.
Human error is the primary cause of most auto accidents, including speeding, drunk driving, texting, and driving. The environment may cause an accident, the road's design, or vehicle defects.
Keep a safe distance behind and in front of you, pay attention to potential risks, and obey traffic laws to ensure your safety and the safety of others. Automobile accidents continue to be one of the primary causes of death despite these protections.
Los Angeles County Trusted Car Accident Lawyers
Accident victims who sustain injuries may file personal injury claims to receive compensation for their pain, lost wages, and medical expenses.
Regardless of who was at fault, you have the legal right to request monetary compensation for your suffering. The best course of action if you or a loved one were hurt in a car accident in California, would be to file a personal injury claim.
Working with a lawyer who can support you and address any concerns you may have with the complex legal system is advantageous. They'll cover all the documentation insurance companies require while defending your rights.
Our car accident lawyers in Los Angeles County have provided legal assistance to victims of these accidents for over a decade. We have won more than $400 million in compensation for our clients in the entire state.
Call (888) 488-1391 for a free consultation, or fill out the "Do I Have a Case?" form on our website.