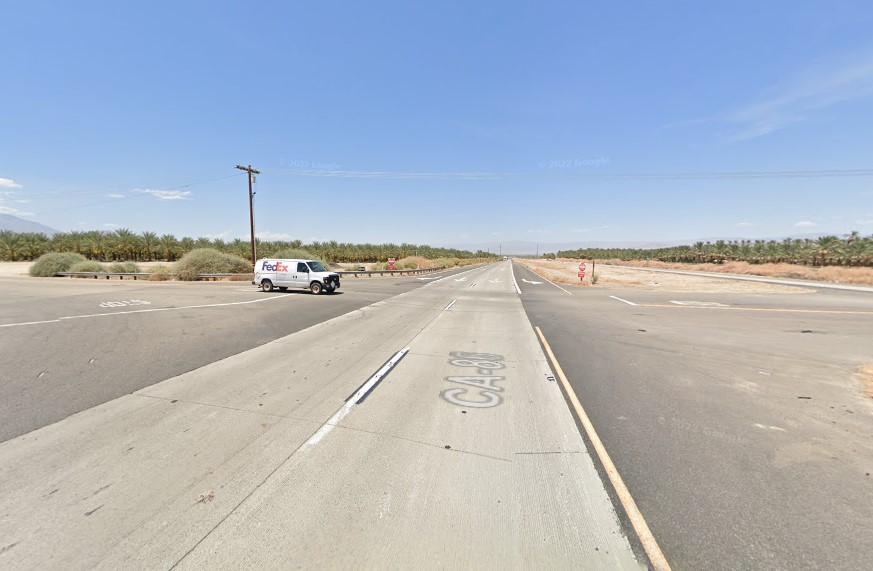 Five people were killed in a collision between a vehicle and a semi-truck in Oasis, Riverside County, on Saturday evening, January 14, 2023.
According to a California Highway Patrol official, the tragic crash occurred around 5:15 p.m. at the 81st Avenue and State Route 86 intersection.
The deadly collision involved a Volkswagen Jetta driven by 26-year-old Alexa F. of Thermal traveling eastbound on 81st and a semi-truck heading southbound on Highway 86.
Why the Volkswagen driver didn't yield to oncoming traffic and entered the intersection remains under investigation. The two vehicles then collided.
Cal Fire stated that all of Volkswagen's five occupants, which included three adults and two minors aged 6 and 7, were killed from their injuries. They had to request additional assistance to extricate the victims trapped in the car.
No details on the truck driver were released as the authorities currently investigate the cause of the fatal crash.

Fatal Truck Accident Statistics
Truck drivers face a much lower chance of serious injury or death in an accident compared to other motorists or pedestrians. According to the National Safety Council, this is the biggest cause of death for motorists and pedestrians alike. But a collision between two trucks can be extremely harmful, both physically and emotionally.
There are about 4,000 fatalities per year in the United States that are attributed to truck-related incidents. Even though they account for only 2% of all traffic accidents, large vehicles are responsible for 11% of fatalities.
Large commercial trucks are limited to 55 mph by both federal and Californian law. If semi-trucks were limited to a lower maximum speed, it might minimize the number of individuals killed in traffic accidents.
The California Office of Traffic Safety estimates that there were 28,000 truck-related incidents daily in the Golden State in 2017. At least 369 people lost their lives and almost 9,000 were injured that terrible year.
Truck Accident Lawyers in Riverside County
All victims of traffic accidents in California, including those involving trucks, have the same rights under the law to seek compensation for their losses. If you ever find yourself in a position where you require legal counsel, our prestigious law firm is here to help.
Feel free to contact us if you would like to speak with one of our top attorneys about your case and how we might be able to help you obtain the highest settlement amount from the insurance company.
Our trusted truck accident lawyers in Riverside County have extensive experience and accolades advocating for accident victims. Our clients have been awarded compensation totaling $400 million.
Call (888) 488-1391 now or click the "Do I Have a Case?" on our website to set up a free consultation with one of our attorneys.