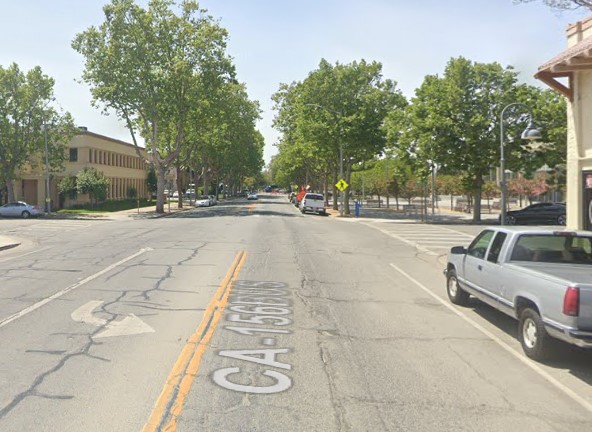 A two-vehicle collision led to the death of a female driver in Hollister on Saturday morning, January 7, 2023.
According to reports, the fatal crash transpired around 7:00 a.m. on State Route 156 eastbound, just west of Monterey Street.
Authorities stated that two Honda vehicles were involved. The first motorist reportedly lost control of her car while traveling eastward in the first lane at an unsafe pace for wet roadway conditions.
The car swerved into the south shoulder of the freeway's asphalt, where it hit a railing and crossed over into the second lane.
As a result, the vehicle then rebounded onto the road and into the path of the second car. The second automobile ran into the back of the first car and slammed into it. Eventually, both Hondas stopped in the middle of the road.
A good Samaritan stopped and dialed 911 while at the scene. When emergency personnel arrived, the first vehicle's driver died from her injuries.
Meanwhile, the collision report did not indicate whether the second driver was injured. According to authorities, it is unknown if drugs or alcohol played a role in the crash.
Records identified the victim as 37-year-old Jane D., a Hollister resident. She collided with a 53-year-old Hollister resident. Both drivers were buckled up at the time of the collision.
Anyone with information on the collision is urged to contact CHP. Call 408-427-0700 to reach Officer Velasquez (ID #22571).

Fatal Two-Vehicle Collision Statistics
Over the past few years, road fatalities have spiked in the US. According to estimates, auto accidents claim the lives of more than a million people annually. Every day, these collisions result in the deaths of 3,287 persons.
Each year, motor vehicle accidents result in between 20 and 50 million non-fatal injuries, of which 20–50 million incur lasting impairments. It has been responsible for 8% of the fatal accidents in the state over the last ten years.
At least 3,322 Californians die in automobile accidents per year, according to the NHTSA's Fatality and Injury Reporting System Tool, an increase of 33% since 2010.
Individuals, their families, and governments suffer significant financial losses from traffic accidents. Accidents are linked to various costs, including medical bills, lost time at work, and lower productivity.
Maintain a safe distance behind and in front of you, pay attention to potential dangers, and obey traffic laws to keep yourself safe on the road. Numerous people are killed in car accidents every year despite these safety measures.
Trusted Car Accident Lawyers in Hollister
A person in an automobile accident is likely to die or sustain serious injuries for several months or years following the accident. Lacerations, shattered bones, brain injuries, spinal injuries, and head injuries are all possible outcomes of an intense collision.
In particular, if you have suffered considerable medical costs and lost pay due to the collision, you might wonder how much your claim is worth.
These collisions involve complex situations, including severe injuries. It may take days or even months to pinpoint the causes of a crash. Teams conducting investigations must pay close attention to and identify potential accident causes.
You can count on our car accident attorneys in Hollister to investigate the case immediately. With our experience and expertise, we can successfully litigate your case regardless of the underlying reasons, the at-fault party, or any prerequisite legal criteria.
We can assist you throughout the process by protecting your legal rights. Contact our legal team by calling (888) 488-1391 or filling out our online "Do I Have A Case?" form.