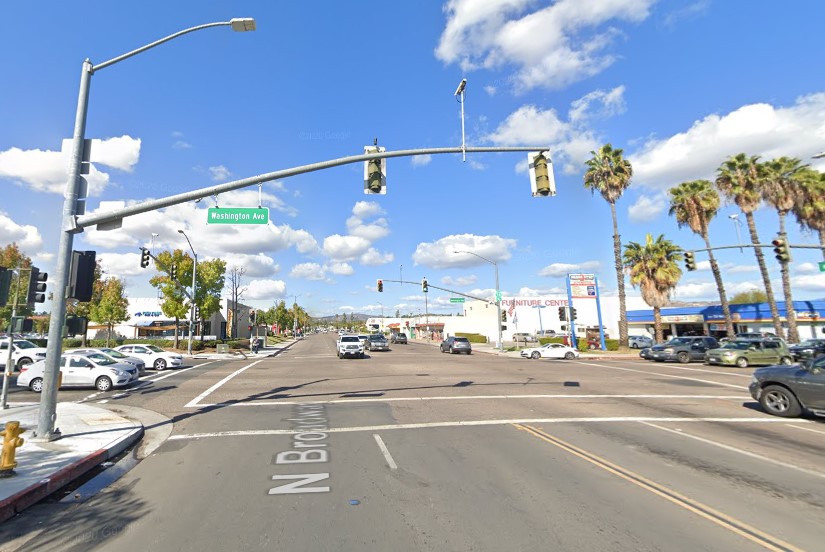 An adult pedestrian was killed after being struck by a vehicle in Escondido on Saturday afternoon, January 14, 2023.
According to the Escondido Police Department, the fatal crash occurred around 5:22 p.m. at the West Washington Avenue and North Broadway intersection.
It remains unclear whether the pedestrian, who was only identified by the police as an adult, was crossing the crosswalk.
The vehicle stayed at the scene and the driver cooperated with the authorities. The police did not detain them.
The events that led up to the deadly crash are still unknown as the officers continued their investigation.

Fatal Pedestrian Accident Statistics
According to data compiled by the Governors Highway Safety Association, the overall number of fatalities arising from traffic-related incidents decreased by 14% between 2007 and 2016. However, the number of pedestrian fatalities rose by 27% throughout this time period.
The foregoing data suggest that in the next years, pedestrians in the United States will face an unprecedented chance of suffering life-altering injuries or death as a result of a traffic collision.
Eight hundred and nine lives were lost, and fourteen thousand were injured, in motor vehicle accidents in 2012. Not only fatal pedestrian accidents but all accidents involving pedestrians appear to be more common in California compared to the rest of the United States.
In 2016, over 6,000 people died as a result of automotive accidents, according to official estimates. At the end of that year, the average rate of death was almost 88 per minute. In the United States, around 137,000 people were hospitalized due to life-threatening injuries.
Pedestrian Accident Lawyers in San Diego County
As with other road users, pedestrians in California are afforded the same legal protections and rights in the case of an auto collision as motorists, bikers, and passengers.
Imagine the pain you would feel if a negligent act caused you or a loved one to suffer serious harm or perhaps death. There is a legal procedure in place to ensure monetary reparation if you find yourself in such a situation. In the event of a personal injury or wrongful death claim with your insurance company, you may rely on our skilled legal team to advocate on your behalf.
Our trusted pedestrian accident lawyers in San Diego County have extensive experience and accolades advocating for accident victims. Our clients have been awarded compensation totaling $400 million.
Call (888) 488-1391 now or click the "Do I Have a Case?" on our website to set up a free consultation with one of our attorneys.