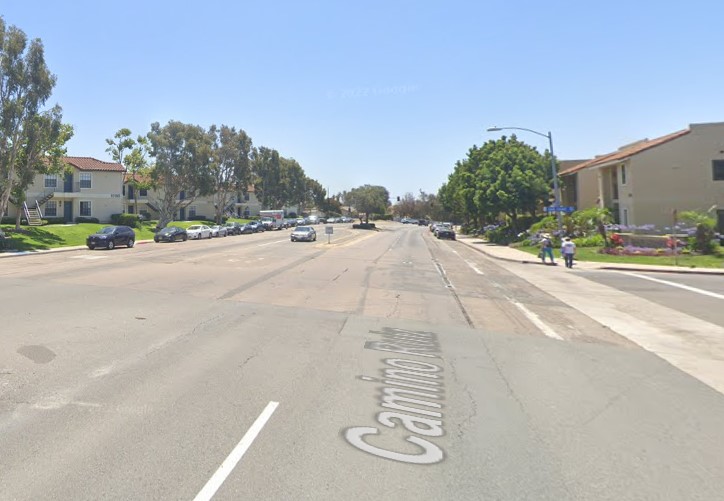 A hit-and-run collision severely injured a female pedestrian in San Diego on Saturday afternoon, January 14, 2023.
The fatal crash reportedly transpired around 1:31 p.m. at the 10200 block of Camino Ruiz.
According to authorities, the Cadillac struck the vehicle after it failed to stop at a red light while traveling westbound on Jade Coast Drive. After leaving the scene, the vehicle traveled north on Camino Ruiz.
The victim suffered several wounds all over her body, including a substantial brain hemorrhage. It is not expected that the pedestrian would survive her injuries.
Authorities have withheld the victim's name and age.
Investigations into the collision are underway.

Hit-And-Run Collision Statistics
According to the AAA Foundation for Traffic Safety, hit-and-run accidents cause or claim the lives of about 680,000 Americans each year. Since 2009, there has been a 7% annual increase in the number of hit-and-run casualties.
In 2015, fatalities from hit-and-run accidents made for 11% of all fatalities. Nearly 1.8 million people were injured in 2009 by hit-and-run drivers. In California last year, hit-and-run accidents resulted in 337 deaths.
A negligent driver who leaves the scene of an accident should be held legally responsible. The culprit will face an immediate and severe punishment.
On average, young drivers result in one pedestrian fatality per year. According to the currently available data, hit-and-run drivers are thought to be responsible for 60% of pedestrian fatalities.
Either they are too intoxicated to worry about the result, or they are too shocked to drive while intoxicated.
Hit-And-Run Accident Lawyers in San Diego
Accidents can result in mild to severe injuries or even fatalities. Accidents involving hit-and-runs can be traumatizing. You must be ready to take action if someone you care about is hit by a speeding vehicle that leaves the scene.
To seek justice after a hit-and-run accident, you should contact an experienced attorney. Our hit-and-run attorneys in San Diego have extensive experience and knowledge in handling these types of accidents. They can provide you with a straightforward assessment of the situation.
They focus on maximizing your compensation and ensuring payment for all related expenses, such as medical expenses, pain and suffering, lost wages, and mental distress.
Your chances of winning in court can be increased with the assistance of our attorneys. Their background in litigation and settlement discussions demonstrates that they are skilled at managing these matters successfully.
For a free review of your case, contact us at (888) 488-1391 or complete our online "Do I Have A Case?" form.