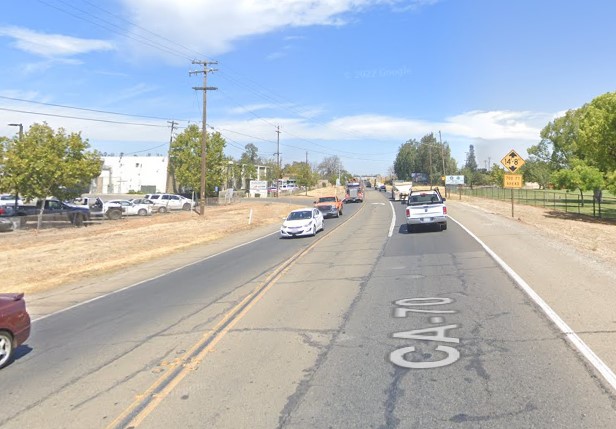 A hit-and-run crash resulted in the death of a teen and injured another in Marysville on Saturday night, January 14, 2023.
According to reports, the collision transpired around 7:16 p.m. at the 1900 block of B Street.
When authorities arrived, they discovered a 15-year-old male and a 13-year-old female struck by a vehicle.
Officials stated that the suspect car was going southbound on B Street when it struck the two teenagers and fled the scene.
After getting medical assistance on the site, both patients were transported to Adventist Rideout Hospital.
On Thursday, the female victim died from her injuries, while the male victim was treated and released from the hospital.
Authorities identified the hit-and-run driver, 23-year-old Justin P., and detained him in the 6000 block of Viera Lane on Thursday.
The suspect was detained and charged with felony hit-and-run resulting in permanent harm or death.
It has been found that alcohol or drugs were not a factor in this crash.

Fatal Hit-And-Run Crash Statistics
According to AAA Foundation for Traffic Safety research, hit-and-run incidents hurt or kill 680,000 Americans yearly.
The number of hit-and-run accidents has climbed considerably in recent years. These accidents were responsible for 24% of all pedestrian fatalities in 2020.
Recent data shows California has the highest number of pedestrian fatalities and serious injuries. In 2012, around 14,000 pedestrians were injured in California, including 893 deaths.
A hit-and-run accident occurs when two cars crash, but the driver flees without helping the injured victim. Aside from the grief and suffering caused by injury accidents, hit-and-run occurrences can exacerbate when medical assistance is withheld or delayed.
Vehicles that fail to yield to pedestrians or suddenly stop are more likely to injure or kill them. Pedestrians should avoid drinking and using drugs to prevent accidents crossing parking lots and driveways.
Hit-And-Run Accident Lawyers in Marysville
It may take considerable time and effort for traumatized accident victims to recover from their injuries after an accident. Medical expenses can be high, and individuals may lose their jobs.
Anyone injured in such an accident must obtain legal counsel as soon as possible. It may be possible to hold a hit-and-run motorist accountable for their actions, even if the driver is never identified.
With the help of our legal team, you can be assured that your case will be handled efficiently and professionally. Reckless drivers must be held accountable at all costs.
Our hit-and-run accident attorneys in Marysville have a track record of successfully representing victims of hit-and-run accidents. We are dedicated to getting you a favorable settlement without paying anything out-of-pocket.
Contact us to arrange an initial consultation by calling (888) 488-1391 or by clicking on the "Do I Have a Case?" link on our website.