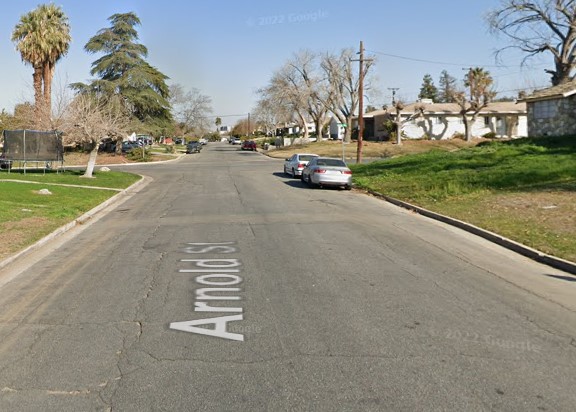 A 13-year-old kid riding a skateboard was fatally struck by a vehicle in Bakersfield on Sunday night, January 15, 2023.
Reports confirmed that the deadly collision occurred around 5:30 p.m. in the southbound lane north of Arnold Avenue.
According to authorities, the pickup was moving at roughly 50 mph when it struck the Skateboarder, and it was dark and rainy then.
When they arrived at the scene, they discovered the teen dead on the spot.
Alcohol and drug use were not factors in the crash.
Officials have not disclosed the teen's identity.

Fatal Pedestrian Collision Statistics
According to the Governors Highway Safety Association figures, there were 7,485 pedestrian fatalities in 2021, the most in more than 40 years.
Speed-related pedestrian deaths climbed from 7.2% to 8.6% in 2020. Speed considerably impacts pedestrian safety. 90% more pedestrians die when vehicles are traveling over 58 mph.
Five thousand nine hundred thirty-seven pedestrians lost their lives nationwide in 2016. It was predicted that until the year finished, 88 individuals would pass away every minute. At least 137,000 pedestrians needed medical assistance for injuries in 2017.
In California, there are a lot of pedestrian accidents and fatalities. In 2012, there were approximately 14,000 pedestrian injuries and 893 pedestrian fatalities.
Pedestrians should stay on sidewalks, abstain from drugs and alcohol, and exercise caution when crossing parking lots and driveways. They will be less likely to suffer harm if they take this advice.
Pedestrian Accident Lawyers in Bakersfield
Following a pedestrian accident, you must consult an attorney qualified to advise you on whether you should file a claim against the responsible party.
Having legal counsel improves your chances of securing a satisfactory settlement. They will ensure that all pertinent paperwork is completed precisely and on time during the insurance application process.
Our pedestrian accident attorneys in Bakersfield have substantial experience advocating for victims of pedestrian accidents and will use this expertise to win your case. We have collected $400 million for our clients throughout the state due to our work.
Call (888) 488-1391 to schedule a free consultation with a qualified lawyer, or visit the website and click the "Do I Have a Case?" link.