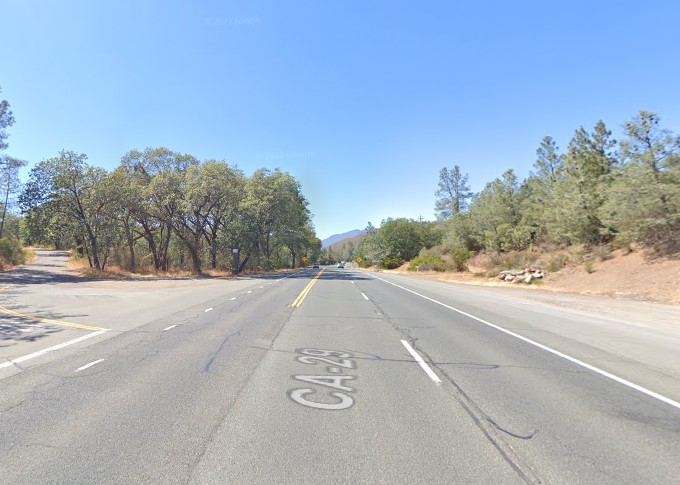 A woman was killed and three others were sent to the hospital after a two-vehicle head-on collision in Lake County on Sunday evening, January 15, 2023.
According to the California Highway Patrol, the fatal crash between two vehicles occurred around 6:30 p.m. along Highway 29, just north of Diener Drive.
40-year-old Lisa M. was traveling north on Highway 29 in a Toyota Highlander with two passengers, while 51-year-old Dan F. was south on the same highway driving a Dodge Ram 1500, all of them from Clearlake.
The Dodge veered across the two solid yellow lines and entered the northbound lane, colliding head-on with the Toyota just as they both were about to reach Diener Drive.
The Toyota driver was declared dead at the scene after sustaining severe injuries. One of her passengers sustained moderate wounds and was taken to Sutter Lakeside Hospital in Lakeport.
The Dodge driver and the other passenger in the Toyota, a 16-year-old, were both transported to Adventist Health Clear Lake in Clearlake with major injuries. No details on their current condition were released.
As CHP investigated the collision, alcohol or drugs were ruled out as factors in the crash. Dan was not arrested due to his wounds, but he might be detained as authorities await the Lake County District Attorney's decision on a possible involuntary manslaughter charge.

Fatal Two-Vehicle Accident Statistics
The United States has one fatal car accident and ten injuries every minute. About two million children and young adults under the age of 24 die each year from these preventable causes of mortality, and at least 10 million more are injured.
It is predicted that by the year 2050, over 10,000 persons in California will lose their lives in traffic-related incidents. It's discouraging to predict that these figures will rise in the years to come.
There has been a 23.5% rise in deaths caused by automobiles since 2012. In 2017, there were 3,898 people killed and 279,223 were injured in motor vehicle collisions. Nine out of every one hundred thousand people using public transit that year died.
Every driver in California has a terrifying story about a close call on one of the state's treacherous routes. Defensive driving strategies and regular vehicle maintenance can help reduce the likelihood of an accident.
Car Accident Lawyers in Lake County
Victims of car accidents in California can seek monetary damages in the state's civil court system. If you think you might need legal help resolving your insurance claim, don't hesitate to contact our reputable law office.
Call our law firm right now to schedule a free consultation with one of our highly regarded attorneys if you or a loved one has been injured in a car accident and are considering filing a personal injury or wrongful death claim.
Our trusted car accident lawyers in Lake County have the recognition, vast experience, and expertise to advocate properly for accident victims. Our clients have been awarded compensation totaling $400 million as of yet.
Contact (888) 488-1391 or click the "Do I Have a Case?" on our website to schedule a free consultation with one of our lawyers.