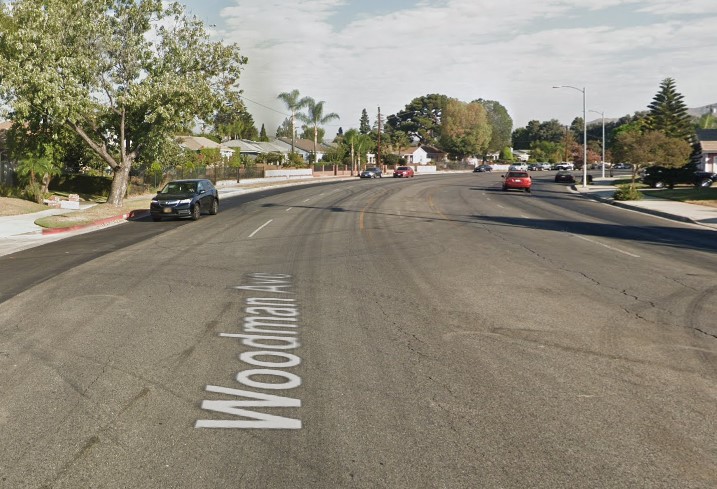 A two-vehicle crash killed one person and injured another in Los Angeles on Sunday night, January 15, 2023.
Reports confirmed that the fatal collision transpired around 11:43 p.m. at the 10100 block of Woodman Avenue in Mission Hills.
Authorities arrived and discovered a two-vehicle traffic collision, with one victim evacuating to a nearby hospital and one victim dead on the road.
Two further individuals were assessed there but chose not to be transported for medical attention.
While police officers completed their investigation, Woodman was closed in north and south directions.
Further details on the crash are yet to be released.

Fatal Two-Vehicle Crash Statistics
The NHTSA Fatality and Injury Reporting System Tool shows that 38,824 people lost their lives in automobile accidents nationwide. Since 2007, there have been more deaths than in previous years.
In recent years, there has been an alarming increase in the incidence of deadly road accidents in the US. One million people each year are thought to die in auto accidents. Every day, 3 287 people are killed in automobile accidents.
Between 20 and 50 million non-fatal injuries are caused yearly by motor vehicle accidents, and many victims have long-term disabilities. Over the years, it has been responsible for 8% of all road fatalities in the state.
Road accidents cause substantial financial damage to individuals, their families, and governments. These expenses lead to missed time at work or school, decreased productivity, and increased medical costs.
Maintaining a safe distance from other cars, being alert to potential dangers, and obeying traffic laws are essential. Despite these precautions, many people die in auto accidents.
Trusted Car Accident Lawyers in Los Angeles
Despite having a little window of time to avoid being hit, victims of auto accidents usually endure extended pain and suffering. Numerous factors, including high healthcare costs and lost wages while recovering, impact this.
Legal negligence is frequently blamed for automobile accidents. It will be utilized by your attorney to demonstrate that the other driver's carelessness caused the collision.
Count on our Los Angeles car accident lawyers to assist you in obtaining compensation if you or a loved one has been injured in such an accident.
Our firm has obtained compensation for more than $400 million for victims of auto accidents. As with every other client, we promise to treat your case with the same care and consideration.
To schedule a free legal consultation, contact us at (888) 488-1391 or go to our website and click the "Do I Have a Case?" link.