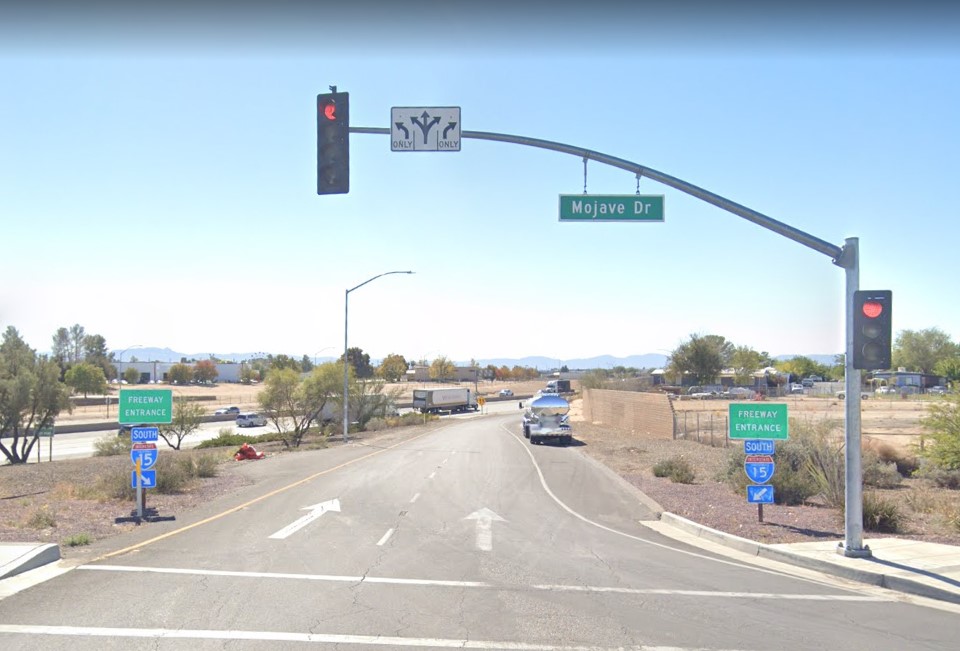 A man was killed after being ejected in a two-vehicle collision in Victorville on Sunday afternoon, January 15, 2023.
According to the California Highway Patrol, the fatal crash occurred around 3:12 p.m. on southbound Interstate 15 near the Mojave Drive exit.
Responders from CHP and the Victorville Fire Department arrived at the scene to find two vehicles involved. The first vehicle was a white Ford F-250 pick-up truck that sustained minor passenger-side damage.
The second car was a dark maroon Lexus ES series sedan heavily damaged in the front end and driver side. The driver was reportedly speeding and weaving in and out of lanes as far back as Fields Road.
When the Lexus struck the Ford, the driver lost control and struck the center driver head-on. The driver was then ejected from his vehicle and declared dead at the scene. No details on the other driver were released.
The collision blocked up two of the interstate's southbound lanes for roughly two hours. CHP is looking into the crash intently.

Fatal Two-Vehicle Accident Statistics
Every minute in the United States, one person is killed and ten more are injured in an automobile crash. Every year, these avoidable causes of a mortality claim the lives of about two million children and young adults under the age of 24, and they cause injury to at least ten million more.
The number of people who will die in traffic-related accidents in California by 2050 is expected to be over ten thousand. In the years to come, it is unfortunate to have to report that these numbers are only going to increase.
Vehicle-related fatalities have increased by 23.5% since 2012. There were 3,898 fatalities and 279,223 injuries related to automobile accidents in 2017. In that year, nine out of every 100,000 people who rode public transportation died.
Every California motorist has a terrible tale to tell about a near miss on one of the state's dangerous highways. Accident risk can be minimized by practicing defensive driving techniques and keeping one's car in good mechanical condition.
Car Accident Lawyers in San Bernadino County
Those who suffer losses as a result of automobile collisions can file a claim for compensation in California's civil court system. Don't hesitate to get in touch with our well-respected law firm if you think you might require legal assistance in resolving your insurance claim.
If you or a loved one has been hurt in a car accident and you are thinking about filing a personal injury or wrongful death claim, you should call our law office right away to book a free consultation with one of our top-rated attorneys.
Our trusted car accident lawyers in San Bernardino County have the recognition, vast experience, and expertise to advocate properly for accident victims. Our clients have been awarded compensation totaling $400 million as of yet.
Contact (888) 488-1391 or click the "Do I Have a Case?" on our website to schedule a free consultation with one of our lawyers.