A Shafter police officer was hurt following a rear-end crash on East Lerdo Highway on Sunday morning, January 16, 2022.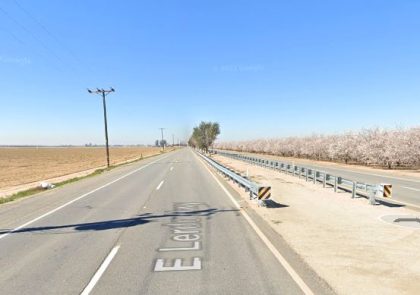 According to the initial reports from local authorities, the accident happened at around 7:30 a.m. on East Lerdo Highway near Cherry Avenue.
The officer was at the site of a previous collision and set up flares when his patrol vehicle was suddenly rear-ended by a westbound vehicle.
The officer who was outside his vehicle at the time of the crash was also struck by the westbound car.
The officer sustained moderate injuries in the mishap. He was rushed to an area hospital for treatment. Officers suspect that dense fog and low visibility may have been factors in the crash.
The California Highway Patrol is further investigating the accident. They will attempt to determine the factors and the liability in the case.

Rear-End Crash Statistics
A rear-end collision occurs when one vehicle collides with the car in front of it. Because the leading driver cannot always avoid a collision, a rear-end collision is frequently (but not always) the fault of the rear position driver.
Rear-end collisions are among the most common forms of car accidents in California. According to the California Highway Patrol (CHP), there were 118,029 drivers involved in rear-end incidents that resulted in injuries and 405 drivers involved in rear-end collisions that resulted in fatalities in 2011.
Distracted driving, tailgating, reckless driving, and driving under the influence are all significant causes of rear-end collisions.
The rear-end driver will almost always be judged accountable for a rear-end collision, as rear-end collisions are frequently caused by following too closely, driving too quickly, having worn-out brakes or tires, or simply not paying attention. These are factors under the control of the back driver, not the front driver.
Rear-End Crash Attorneys for Victims in Kern County
Protect your legal rights by consulting with an experienced rear-end accident lawyer as soon as possible. Once your immediate medical needs have been addressed, it is time to begin meeting with lawyers and taking steps to protect your right to compensation. An attorney will advise you what to say and do to protect your right to compensation after an accident.
Car accident victims are entitled to compensation for their property damage in addition to compensation for medical expenses and pain and suffering. After an accident, an attorney will advise you on what to say and do to protect your entitlement to compensation.
Arash Law has the best rear-end accident lawyers in Kern County. Our accident lawyers have almost twenty years of combined experience. We have collected more than $500 million for our clients. We have assisted accident victims in San Francisco, Riverside, San Jose, San Diego, Sacramento, Sherman Oaks, and other California cities. To book your free no-obligation vehicle accident case assessment, call Arash Law at (888) 488-1391 or contact us online today.