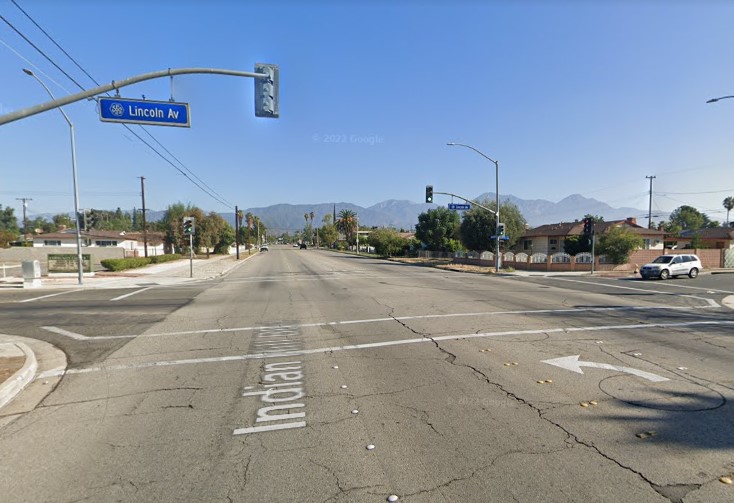 A hit-and-run collision injured a female pedestrian in Pomona on Monday night, January 16, 2023.
According to reports, the crash transpired around 11:22 p.m. at Indian Hill Boulevard and Lincoln Avenue.
Authorities received calls of the crash, and they discovered the woman was struck after attempting to cross the street.
Medics responded to the scene and transported the female victim to a hospital.
According to the authorities, the car's driver fled the scene after hitting the woman.
Further investigations into the collision are still underway.
Those with information are urged to call the Traffic Services Bureau of the Pomona Police Department at 909-802-7741 or 909-620-2048.

Hit-And-Run Collision Statistics
The AAA Foundation for Traffic Safety estimates that 680,000 individuals are hurt or killed in hit-and-run collisions each year in the United States. Recent studies indicate a rise in hit-and-run-related fatalities. These accident-related fatalities accounted for 24% of all pedestrian fatalities in 2020.
Studies have shown that California has the highest rate of pedestrian deaths and injuries compared to other states. In 2012, there were 893 fatalities and nearly 14,000 injuries among California's pedestrians.
A hit-and-run occurs when a car collides with another without stopping to render aid. Since victims of hit-and-run accidents are routinely neglected or given inadequate medical care, the results might worsen, and the suffering can intensify.
Drivers who abruptly fail to yield to pedestrians or brake can result in a pedestrian's death or injury.
Pedestrians should use sidewalks whenever possible, abstain from using drugs and alcohol when walking, and proceed with caution when crossing parking lots and driveways to lower their chance of suffering injuries in crashes.
Trusted Hit-And-Run Accident Lawyers in Pomona
Those injured in accidents where the negligent party flees the scene are entitled to all their rights under California law.
While filing a personal injury claim, our legal team can advise you on optimizing your settlement from your insurance company.
It would be best if you spoke with one of our reputable attorneys as soon as possible to learn more about presenting your case to maximize your financial recovery.
Our hit-and-run accident lawyers in Pomona have considerable experience representing hit-and-run victims in court. Our clients have received compensation amounting to $400 million through our efforts.
Make an appointment for a free legal consultation by calling (888) 488-1391 today or clicking "Do I Have a Case?" on our website.