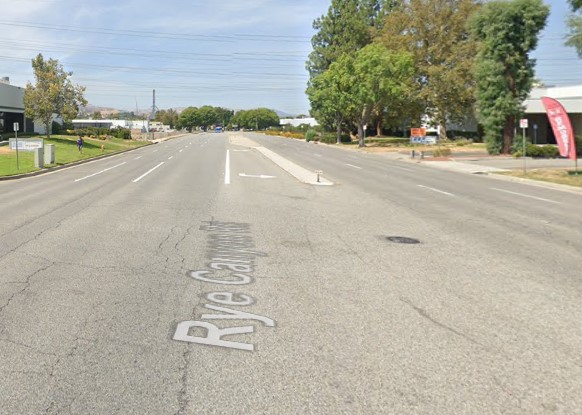 Two women were hospitalized after a horrific single-vehicle collision in Santa Clarita on Monday night, January 16, 2023.
According to authorities, the crash transpired around 8:11 p.m. on Rye Canyon Road near Avenue Stanford.
Reports indicate that a white Kia struck a curb and went airborne before hitting the front lawn of the Southern California Edison facility.
Before rolling into a tree, the car struck a light pole, a speed limit sign, and other objects.
Paramedics and an AMR ambulance rushed to the scene and transported both victims to a trauma center.
Investigations into the violent collision are still ongoing.

Single-Vehicle Collision Statistics
According to the Fatality Analysis Reporting System, 38,824 fatal car accidents in the United States in 2020 resulted in 35,766 fatalities. For every 100 million miles driven, there were 1.34 or 11.7 fatalities for every 100,000 people.
In California, unintentional traffic events result in approximately 10,000 fatal car accidents yearly. This figure illustrates the severity of the problem.
Since 2013, California has experienced a 23.5% increase in fatal car accidents. Three thousand eight hundred ninety-eight died in 4,850,866 car accidents in 2017, while 276,823 people were injured.
You must observe traffic laws, keep a safe following and leading distance, and exercise caution when driving to protect your safety and those around you. Even with these precautions, fatal car accidents nevertheless happen often.
Car Accident Lawyers in Santa Clarita with a Winning Track Record
Accident victims who suffer serious injuries may need additional time and effort to recover completely. In addition, they may be unable to find employment and have to deal with significant medical debt during this period.
Insurance claims can be challenging to process. Working with our firm will ensure that your lawsuit will be successfully settled.
Your financial burden can be eased if you seek monetary compensation from the negligent party or their insurance company. It is best to hire an experienced attorney who can guide you through the complicated legal process and assist you in winning your case.
Our car accident lawyers in Santa Clarita are dedicated to assisting our clients in meeting their legal needs. You may rely on us to expedite the process so you can resume your regular activities as soon as possible.
Contact us at (888) 488-1391 or fill out our online "Do I Have A Case?" form to learn more about your legal options.