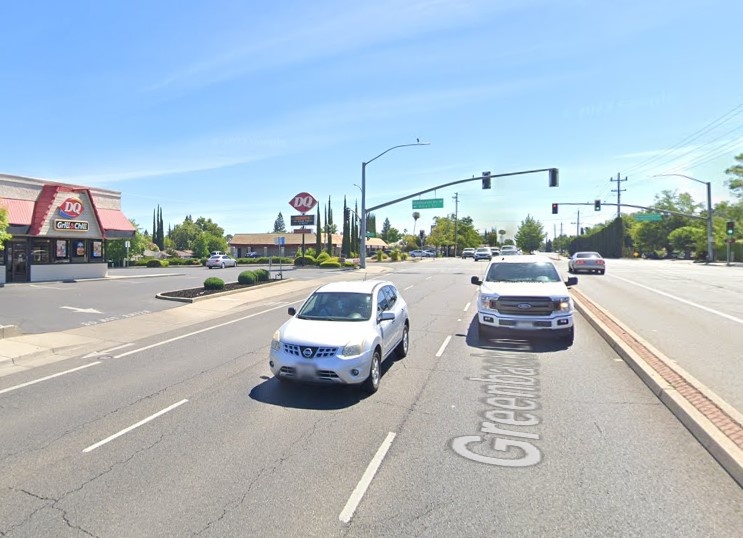 Three people were injured, one of them hospitalized, after an SUV slammed into a Diary Queen restaurant in Citrus Heights on Monday afternoon, January 16, 2023.
According to the Sacramento Metropolitan Fire District, the crash occurred shortly after 2:00 p.m. at a Dairy Queen along Greenback Lane.
It remains unclear exactly what caused the collision, but the car got stuck in the restaurant building.
Metro Fire crews said they assessed three patients for minor injuries and ultimately transported one to the hospital. No updates on them were given.
Authorities are investigating the crash to determine whether speeding, alcohol, or drugs played a role. Meanwhile, the structure's damage is being boarded up.

Reckless Accident Statistics
Reckless driving is a major cause of car accidents and the high number of serious and fatal highway accidents that occur every year in the United States. According to the National Highway Traffic Safety Administration, "reckless driving" occurs when a driver knowingly and intentionally disregards the safety of others on the road despite evidence showing that doing so significantly raises the probability of an accident.
It's hard to say how many fatal accidents can be directly linked to careless driving. However, AAA research published in 2009 indicates that between 2003 and 2007, irresponsible driving contributed to 56 percent of collisions.
The National Highway Traffic Safety Administration's Fatal Accident Reporting System indicates that speeding is a significant contributor to traffic fatalities.
People on the road are in grave danger from selfish drivers who put their own interests before those of others. In the event of an accident caused by careless driving, immediate action is required. It's likely that any damage caused by the drivers will be covered by their insurance provider.
Reckless Accident Victim Lawyers in Sacramento County
Unsafe driving practices are a leading cause of car accidents. In the event of an accident in the Golden State, your legal representation will likely focus on proving that the other party's conduct amounted to "negligence per se."
If the injured party can show that the other motorist's carelessness caused the incident, they may be able to recover financial damages in a civil lawsuit against that driver. Being reckless on the road or in any other part of life is illegal in California. In the event that either of these things occurs to you in California, you should speak with an experienced and dedicated reckless driving accident lawyer as soon as possible.
Our award-winning reckless accident lawyers in Sacramento County have years of experience and the expertise needed to advocate for accident victims. Our clients have been granted compensation totaling $400 million so far.
Contact (888) 488-1391 or click the "Do I Have a Case?" on our website to schedule a free consultation with one of our lawyers.