A 50-year-old man identified as Joseph B. was killed following a deadly rear-end crash in West Oakland on Monday morning, January 17, 2022.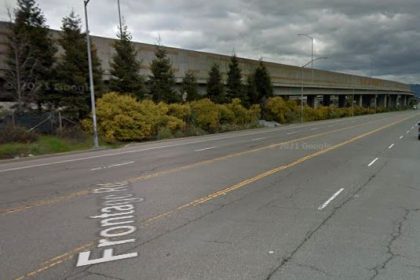 The accident took place in the 800 blocks of Frontage Road near Seventh Street in West Oakland at approximately 1:50 a.m.
For unclear reasons, a southbound Ford Explorer was traveling on Frontage Road when it rear-ended a parked trailer in the center median.
Unfortunately, the Ford Explorer driver was killed in the mishap. He was pronounced dead at the scene.
It's unclear whether intoxication was a factor in the accident. An active investigation of the case is currently underway. Witnesses that can provide additional helpful information about the accident are urged to contact the authorities at 510-777-8570.

Fatal Rear-End Crash Statistics
When one car collides with the vehicle directly in front of it, it is called a rear-end collision. A rear-end collision is frequently (but not always) the fault of the rear-seat driver because the leading driver is unable to avoid the collision.
According to the Insurance Information Institute, rear-end crashes are responsible for more than 7% of all traffic-related fatalities, with over 20% of those fatalities involving two-vehicle incidents.
Every year, over 1.7 million rear-end crashes occur in the United States. Around 1,700 individuals are killed, and another 500,000 are injured in these nearly 2 million accidents. These figures account for numerous traffic collisions, injuries, and deaths.
Rear-end collisions are among the most common forms of car collisions in California. According to the California Highway Patrol (CHP), there were 118,029 drivers involved in rear-end incidents with injuries in 2011 and 405 drivers involved in rear-end collisions with fatalities.
Distracted driving, tailgating, reckless driving, and driving under the influence are all significant causes of rear-end collisions.
Rear-End Accident Lawyers for Victims in Alameda County
Traveling down the road should not put your life in danger. Unfortunately, traffic accidents still happen daily across the United States. You must learn how to preserve your rights if you have been in a deadly vehicle accident.
After a deadly accident, consulting an experienced attorney is the best approach to safeguard your rights. Attorneys can help you with any questions or issues you have about your claim, as well as communicate with insurance companies on your behalf.
Accident victims in California have only two years from the accident to file a wrongful death claim. If you don't meet the deadline, you won't be able to get compensated for the losses you've suffered as a result of the accident.
You will not be required to pay an attorney in advance. Arash Law's Alameda County fatal rear-end accident attorneys work on a contingency basis. This means that we are only compensated if we successfully resolve your claim. To schedule a free consultation with a knowledgeable California auto accident attorney, call (888) 488-1391.