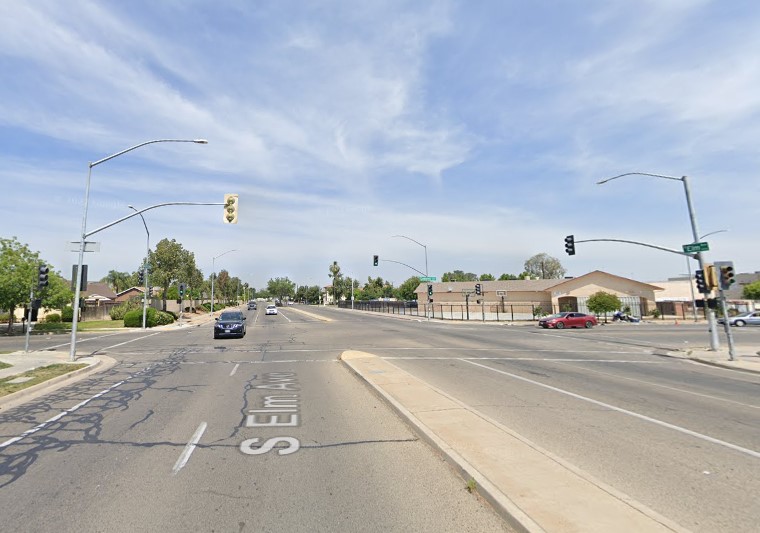 A male pedestrian was confirmed dead after he was struck by a vehicle in Southwest Fresno on Tuesday night, January 17, 2023.
According to authorities, the deadly crash occurred around 9:30 p.m. near Elm and California avenues.
Reports indicated that officials received calls from a female driver who collided with a pedestrian.
It was alleged that the pedestrian crossed the path of the car as he crossed the street from east to west in the second lane. The driver failed to notice him and could not avoid running over the man.
Authorities described the victim as a man in his 50s. He was confirmed dead at the scene.
Neither drugs nor alcohol appears to be a factor in the collision.
Roads were blocked for a few hours while the area was inspected.

Fatal Pedestrian Accident Statistics
The Governors Highway Safety Association reported that 7,485 pedestrian fatalities occurred in 2021, the highest number in over 40 years.
Speed-related pedestrian deaths rose from 7.2% to 8.6% in 2020. Safety for pedestrians is significantly compromised by speed. At 58 mph, pedestrian mortality increases sharply to 90% as vehicle speed rises.
In the United States, there were 5,937 pedestrian fatalities overall in 2016. By the end of the year, 88 individuals were predicted to pass away per minute. In 2017, injuries caused at least 137,000 pedestrians to seek medical assistance.
Pedestrian deaths and crashes are most prevalent in California. Approximately 14,000 pedestrians were injured, and 893 were killed in 2012.
It is essential that pedestrians always use the sidewalks, abstain from drug and alcohol usage, and cross parking lots and driveways cautiously. They will have a lower chance of suffering injuries in an accident if they adhere to these recommendations.
Pedestrian Accident Attorneys in Fresno
In every case, a pedestrian has the right of way in crosswalks, even if one is not necessary. This is because pedestrian safety is always more important than anything else. Those who negligently break the law may be questioned.
The procedure of making an insurance claim takes time and effort. With our firm handling your lawsuit, we will ensure a favorable outcome on your behalf.
Compensation from the at-fault party or their insurer may lessen your financial burden. With the help of a lawyer who has a thorough understanding of the law and the legal system, you can win your case and guide this challenging process.
At all costs, our Fresno pedestrian accident lawyers always put their client's interests first. We aim to get you back to work as soon as possible after a severe injury.
You can contact us by calling (888) 488-1391 or filling out the "Do I Have a Case?" form online to learn more about your legal options.