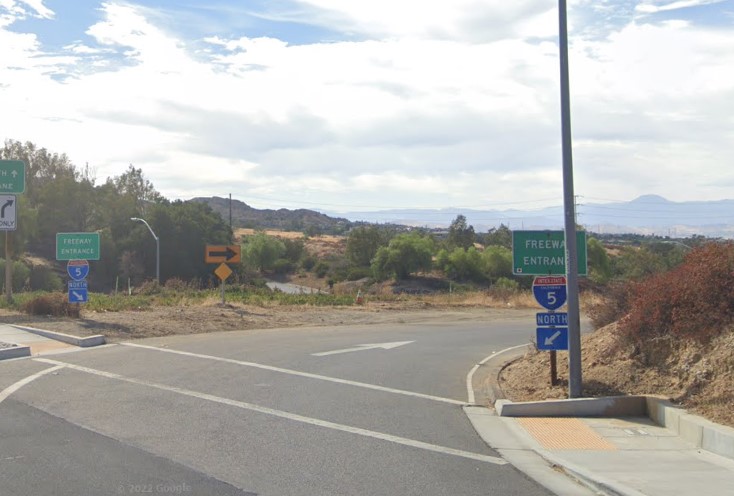 Two people were injured following a three-vehicle collision in Gorman in Los Angeles County on Tuesday morning, January 17, 2023.
According to the California Highway Patrol, the multi-vehicle crash occurred around 7:30 a.m. along Interstate 5 on the southbound lanes.
Investigation showed that a car spun out of control and struck the center divider while another car stopped and pulled over to assist. A third car lost control and spun out, hitting them and their vehicles while both drivers were outside on the road.
Both individuals were sent to Henry Mayo Hospital in Valencia for sustaining minor to major injuries. No details on their current state were released.
As the investigation continued, there is no other information on the other driver and the exact cause of the crash.

Multi-Vehicle Accident Statistics
Once every minute, a new car collision is reported to the NHTSA. The vast majority of California's about 3,000 annual traffic fatalities, according to experts, are the result of driver error.
Over 110,000 people in the United States are killed annually in traffic-related incidents, as reported by the National Safety Council. There have been 3,898 fatalities and 2,710,000 injuries related to these disasters in California alone.
The death rate has risen by an average of 23.5% each year in the five years since 2013, and this trend is projected to continue for some time.
When three or more cars are involved in an accident, it is called a "multi-vehicle crash." According to statistics from the National Highway Traffic Safety Administration, more than 13,000 individuals were killed in crashes involving four or more cars in 2010.
Car Accident Lawyers in Los Angeles County
In the state of California, families who suffer the loss of a loved one as the result of an automobile accident have the same legal rights as those who suffer the loss of a loved one as the result of any other type of traffic-related tragedy.
Please don't wait to get in touch with our world-class legal team if you or a loved one has been injured and you need to submit a claim for personal injury or wrongful death.
Reach out to us today to schedule a no-cost case evaluation with one of our lawyers and find out whether we can help you prevail.
Our trusted car accident lawyers in Los Angeles County have extensive experience and distinctions advocating for accident victims. Our clients have been awarded compensation totaling $400 million so far.
Contact (888) 488-1391 or click the "Do I Have a Case?" on our website to schedule a free consultation with one of our lawyers.