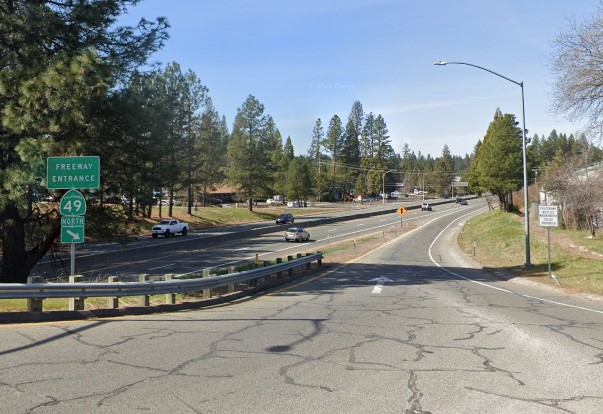 A two-vehicle collision led to the death of an 83-year-old woman and injured another driver near Grass Valley on Tuesday night, January 17, 2023.
Reports confirmed that the fatal crash transpired around 5:45 p.m. on Highway 49 near La Barr Meadows Road.
According to authorities, a 70-year-old driver was approaching the number 1 lane while the 83-year-old woman was traveling southbound in the left turn lane.
Both vehicles collided near the intersection. As a result, the female driver was pinned in her car.
When responders arrived at the scene, the woman, whose identity had not yet been made public, was declared dead.
Meanwhile, a 70-year-old Grass Valley resident, Roxanne F., the other driver, was taken to the hospital with minor wounds.
According to authorities, the two automobiles and debris were blocking all highway lanes.
The highway was closed for around two hours due to the collision.

Fatal Two-Vehicle Collision Statistics
According to the NHTSA Fatality and Injury Reporting System Tool, there were 38,824 road fatalities nationwide. More people have died since 2007 than ever before.
Road deaths have sharply increased in the US in recent years. One million people each year are thought to die in car accidents. A recorded 3,287 people are killed in these collisions every single day.
Automobile accidents result in 20 and 50 million non-fatal injuries, and many victims become permanently disabled. Over the past ten years, it has been accountable for 8% of the fatal accidents in the state.
People involved in traffic accidents suffer significant financial losses, as do their families and governments. These costs result in lost time from work or education, a drop in production, and higher medical costs.
To keep yourself safe on the road, keep a safe distance between the cars in front of and behind you, be aware of potential dangers, and follow traffic regulations. Despite these safety precautions, many fatalities are still caused by traffic accidents.
Car Accident Lawyers in Grass Valley
The likelihood that a vehicle accident victim may suffer life-threatening injuries increases the possibility that they will accrue medical debt and experience extended unemployment. The victims could also experience emotional, psychological, and physical pain.
The process of filing a claim and seeking compensation is time-consuming. The best way to protect your rights while dealing with pressure from an insurance company is to retain legal representation. You risk having your claim dismissed or the negligent party's liability reduced if recorded testimony is used against you.
Our car accident attorneys in Grass Valley will investigate the case right away. We negotiate with insurance companies using tried-and-true legal strategies to guarantee that losses are accurately assessed throughout the settlement.
Over the past years, we have recovered $400 million in claims for our clients. As a law firm with more than ten years of experience, we can provide you with sound legal assistance.
Call (888) 488-1391 to arrange a free consultation, or fill out our online "Do I Have A Case?" form.