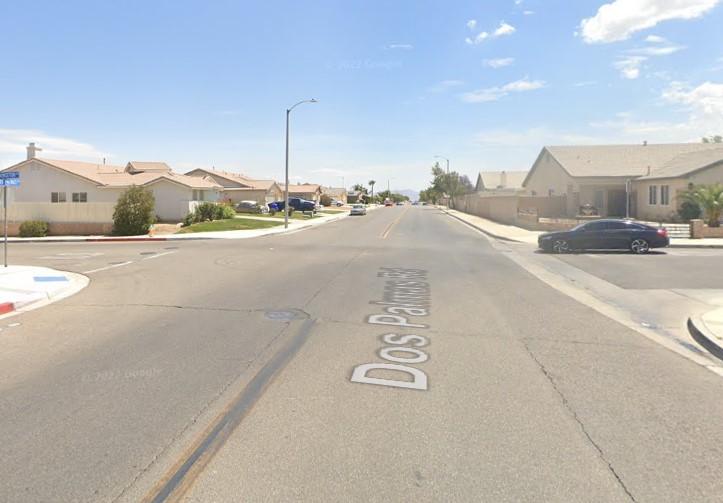 A 16-year-old student was injured and hospitalized after being hit by a distracted driver in Victorville on Tuesday morning, January 17, 2023.
According to the Victorville Police Department, the crash occurred at around 8:04 a.m. at the Dos Palmas Road and Princeton Drive intersection.
Tyler, an 11th-grade student, was struck by a car at the corner of the intersection as he walked to school accompanied by his younger brother and a friend.
The kid was taken to a hospital for treatment of minor injuries by responders from the Victorville Fire Department, Victorville Police, and AMR when they arrived at the scene.
An update Tuesday night revealed that Tyler is no longer in the hospital and is making good progress at home. Several Good Samaritans assisted him during the crash.
No other injuries were recorded. In addition, no details on the driver were released as the investigation by the authorities continued.

Pedestrian Accident Statistics
The Governors Highway Safety Association reports that the total number of people who died in traffic-related accidents decreased by 14% between the years 2007 and 2016. However, pedestrian fatalities increased by 27 percent throughout this time span, which is a distressing trend.
The foregoing data paint a bleak future for pedestrians in the United States, with many at risk of suffering permanent disabilities or fatalities after being struck by a motor vehicle on the country's ever-increasing dangerous roads.
In 2012, vehicle collisions caused 809 deaths and 14,000 injuries. It would appear that the state of California has a higher incidence of pedestrian accidents overall, including those that result in death.
About 6,000 people were killed in car accidents in 2016, according to data. By the end of the year, the average death rate had increased to about 88 per minute. Almost 137,000 people in the United States need medical attention for injuries.
Pedestrian Accident Lawyers in Victorville
In California, pedestrians have the same rights as motorists, bicyclists, and passengers if they are hurt or lose a loved one in a vehicular accident through a personal injury or wrongful death lawsuit.
Just try to fathom the anguish of having a loved one taken from you due to the negligence of another. There is a legal procedure you can follow to ensure a monetary settlement in the event that you find yourself in such a situation. If you or a loved one has been injured and need help filing an insurance claim, you can rely on our team of skilled attorneys.
Our trusted pedestrian accident lawyers in Victorville have extensive experience and accolades advocating for accident victims. Our clients have been awarded compensation totaling $400 million.
Call (888) 488-1391 now or click the "Do I Have a Case?" on our website to set up a free consultation with one of our attorneys.