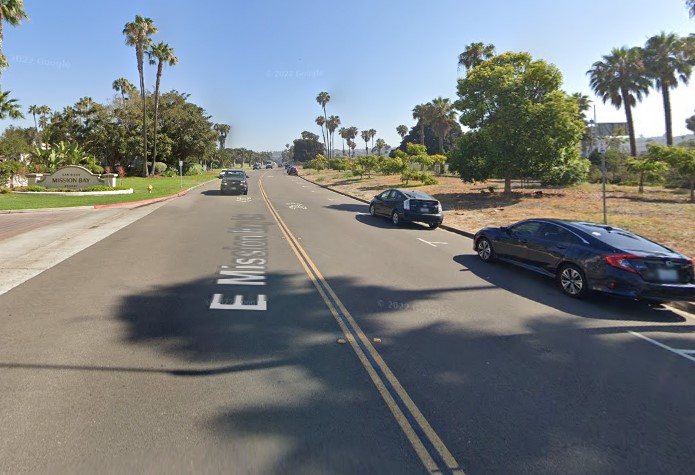 A pregnant woman was sent to the hospital after being struck by a work vehicle in San Diego on Tuesday morning, January 17, 2023.
According to the San Diego Police Department, the crash occurred shortly before 5:22 a.m. at 2100 East Mission Bay Drive.
The pregnant woman was reportedly walking in a parking lot when a city of San Diego work vehicle struck her. She was found by the San Diego police with bruises and minor scrapes.
Although the injured victim was taken to the hospital, her injuries were considered non-life-threatening.
The driver stayed put while the police conducted their investigation. What caused the crash remains unknown.

Fatal Pedestrian Accident Statistics
According to statistics compiled by the Governors Highway Safety Association, the overall number of lives lost in traffic accidents decreased by 14% between 2007 and 2016. During this time, unfortunately, there was a 27% increase in pedestrian fatalities.
The data shown above shows that pedestrians in the United States are more likely than ever to be seriously injured or killed in a traffic collision in the coming years.
There were 809 fatalities and 14,000 injuries attributed to traffic accidents in 2012. Both fatal and nonfatal pedestrian accidents seem to be more common in California than in the rest of the United States.
Official data show that about 6,000 people perished in traffic-related fatalities in 2016. By the end of that year, about eighty-eight people per minute were dying on average. Potentially deadly injuries were sustained by about 137,000 Americans, who were subsequently brought to hospitals.
Pedestrian Accident Lawyers in San Diego County
Pedestrians in California have the same rights and protections as motorists, bicyclists, and vehicle occupants in the case of an accident.
Think about how it feels to lose a loved one due to the negligence of another person. The law provides a procedure to ensure monetary settlement if you find yourself in such a situation. In the event of a personal injury or wrongful death claim being filed with your insurance carrier, you can have faith in the representation provided by our skilled attorneys.
Our trusted pedestrian accident lawyers in San Diego County have extensive experience and accolades advocating for accident victims. Our clients have been awarded compensation totaling $400 million.
Call (888) 488-1391 now or click the "Do I Have a Case?" on our website to set up a free consultation with one of our attorneys.