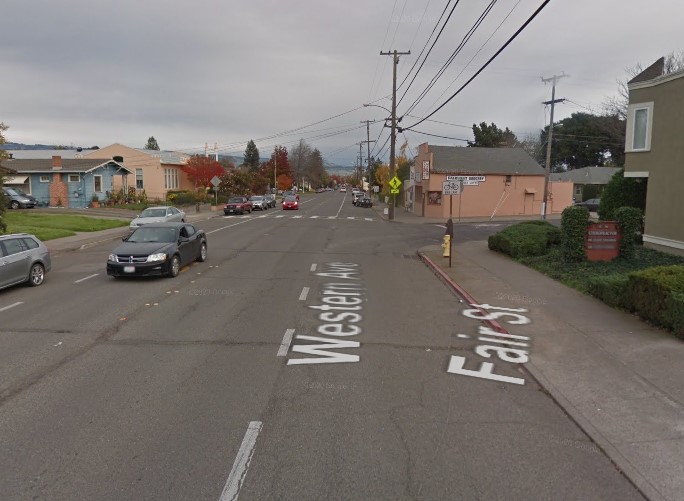 A 22-year-old motorcyclist was injured and sent to the hospital following a collision with a minivan in Petaluma on Tuesday evening, January 17, 2023.
According to the Petaluma Police Department, the crash between a motorcycle and a vehicle occurred at 5:46 p.m. near the Western Avenue and Fair Street intersection.
The Petaluma rider was eastbound on Western Ave., reportedly riding recklessly and doing a "wheelie" on the road when his motorcycle broadsided the minivan.
He sustained major injuries, including fractured bones, and was transported to a local hospital. Updates revealed he is on the road to recovery. No names will be disclosed at the moment.
The minivan driver saw it coming. If he hadn't been vigilant and driving defensively, and if the rider hadn't worn his helmet, the situation could have been worse.
The traffic on Western Avenue was stopped temporarily due to the collision. Authorities are still looking further into it.

Motorcycle Accident Statistics
The National Safety Council reported that in the year 2020, motorcyclists were to blame for 14% of all traffic fatalities, 18% of all occupant deaths, and 4% of all occupant injuries.
Meanwhile, only 3% of automobiles were accountable for 0.6% of all vehicle miles. Some of these senseless deaths could have been avoided if the victims had been given helmets.
In 2020, for every 100,000,000 kilometers driven, 23% more people perished than in 2019. There was a roughly 20% increase in deaths overall and a similar increase in the death rate throughout that time. In terms of deaths per 100,000 travelers, there have been 5,579. (a rate of 31.64).
To date, over 785,424 motorcycles have been registered in California. It appears that motorcyclists make up a disproportionate share of road fatalities in the state. It is estimated that just about 6 percent of these fatalities may be attributed to unsafe riding.
Common sense says it's harder to get back on a motorcycle than it is to go back behind the wheel of a car after an accident, but studies back up this idea. The benefit of being mobile and quick comes with the risk of being put in harm's way.
Motorcycle Accident Lawyers in Petaluma
Injured California motorcyclists should consult an attorney as quickly as possible to discuss their case. All of your inquiries and potential claims will be addressed by one of our attorneys.
If you or a loved one have been harmed in a traffic collision, you should seek financial compensation. It doesn't matter who was at fault for the accident. The law guarantees victims the right to sue for compensation.
Our trusted and award-winning motorcycle accident attorneys in Petaluma have extensive experience advocating for accident victims. Our clients have been awarded compensation totaling $400 million.
Contact (888) 488-1391 or click the "Do I Have a Case?" on our website to schedule a free consultation with one of our lawyers.