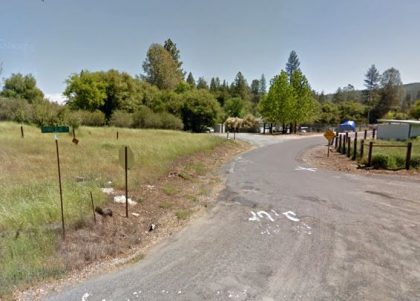 Injuries were reported after a major head-on traffic collision in Sonora on Tuesday morning, January 18, 2022.
The accident happened at approximately 8:07 a.m. in the area of Union Hill Road and Shaws Flat Road.
A Toyota Tacoma and a Chevrolet pickup truck collided head-on for unclear reasons. The circumstances leading up to the accident have not been established.
At least one person was injured in the mishap. An ambulance was sent to the scene to give medical aid to the victims. The identities of the involved parties have not been disclosed.
It's unclear whether intoxication was a factor in the collision. Local authorities are further investigating the cause of the accident.

Head-On Collision Statistics
A head-on accident occurs when two cars hit head-on while going in opposite directions. These collisions can result in serious injuries or even death even at moderate speeds.
According to statistics, head-on collisions account for only 2% of all mishaps, yet they account for over 10% of driving fatalities.
According to the National Highway Traffic Safety Administration, head-on collisions are far more common in rural areas, accounting for up to 13% of all rural fatal motor vehicle accidents. At the same time, head-on collisions account for only about 7% of all fatalities on city streets.
Head-on collisions can cause serious injuries to the involved parties. The most common injuries related to a head-on collision include spinal injuries, brain injuries, catastrophic injuries, broken bones, and even paralysis.
Negligent driving, such as inattentive driving, excessive speeding, and other types of reckless driving, are the most common causes of head-on collisions.
Head-On Collision Accident Lawyers for Victims in Tuolumne County
Car accident lawsuits have the potential to be financially devastating. Even a minor injury might result in a significant amount of medical expenditures. You can file a personal injury lawsuit or government claims against the negligent vehicle operator(s) or those accountable for contributing to the damages, regardless of how your wrong-way collisions occurred.
For you to receive compensation, your lawyer must first assess the type and degree of your injuries, as well as how the injuries have affected your life and whether you will recover medically.
Arash Law's Toulumne County head-on accident attorneys will fight tenaciously for their client's rights and best interests while ensuring that the responsible party is held accountable for their wrongdoing. Our lawyers can also negotiate with insurance companies on their clients' behalf to ensure that they are adequately rewarded.
Call (888) 488-1391 or send us an email to schedule your free consultation. Don't wait — the sooner you hire a competent automobile accident lawyer to represent you, the better your legal rights will be preserved.