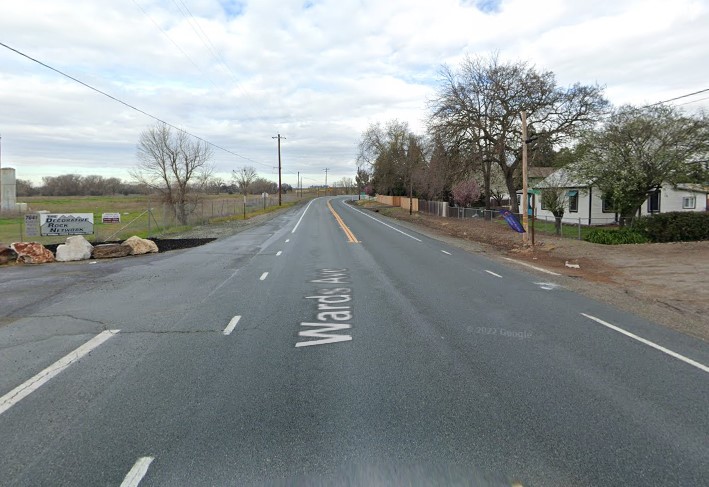 A DUI collision led to a passenger's death and two other injuries in Wallace, Calaveras County, on Wednesday morning, January 18, 2023.
According to reports, the fatal crash occurred around 11:44 a.m. near the Wards Avenue intersection, south of Camanche Reservoir.
Authorities stated that the unnamed driver was driving an eastbound 2001 Ford Taurus on the highway. The car went off the road for an unknown cause and overcorrected.
This caused the car to collide with a 1999 Buick Park Avenue driven by 73-year-old Robert H. of Stockton.
Due to the impact, the 26-year-old driver sustained severe injuries, and a 23-year-old female was pronounced dead at the scene.
Meanwhile, the 73-year-old driver only incurred minor injuries.
The unidentified motorist was arrested for DUI and transported to U.C. Davis Hospital in Sacramento.
The driver and the female victim have not been identified until their next of kin is notified.

Fatal DUI Collision Statistics
Approximately 32 people die in drunk-driving accidents daily in the United States, about one every 45 minutes, the National Highway Traffic Safety Administration estimates.
As of 2020, 11,654 people have been killed in traffic accidents caused by drunk driving, an increase of 14% over 2019.
In 2017, alcohol-related collision deaths increased by 5.8% compared to 2016, according to the California DUI Management Information System.
Drivers and other road users are at risk if they drive under the influence. Intoxicated drivers waste about 2 billion gallons of fuel each year due to irresponsible driving.
This data clearly illustrates the importance of keeping an eye on one's drinking habits and never operating a vehicle after exceeding the recommended alcohol limit.
DUI Accident Attorneys for Victims in Calaveras County
Drunk driving accident victims in California have the same rights to courts and legal remedies as other accident victims, including personal injury and wrongful death lawsuits.
Our seasoned lawyers can advise you on how to approach the insurance company in negotiations for fair compensation by scheduling some time to discuss your case.
Our DUI accident lawyers in Calaveras County have extensive experience and a solid reputation for advocating on behalf of accident victims. Over $400 million in compensation has been awarded to our clients throughout California.
Call (888) 488-1391 now or click the "Do I Have a Case?" on our website to set up a no-obligation consultation with our legal team.