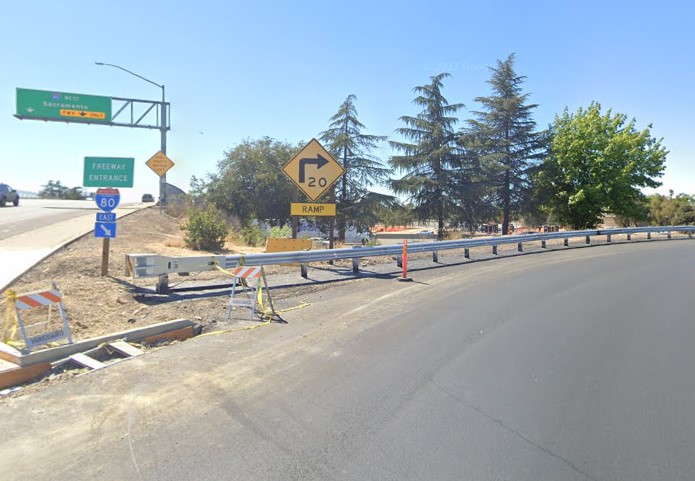 At least three people were rushed to the hospital after a single-vehicle crash in Sacramento on Wednesday, January 18, 2023.
According to reports, the collision transpired at night on Interstate 80 close to Madison Avenue.
A man in his 20s was driving the vehicle when he lost control and ran into the sound wall. Authorities state that he had to be extricated from the car.
The driver and two female passengers, both in their 20s, were taken by ambulance to nearby hospitals with moderate to severe injuries.
All three victims were expected to survive.

Single-Vehicle Crash Statistics
The Centers for Disease Control and Prevention estimate that 1.35 million individuals each year pass away on American roads. Pedestrians, motorcyclists, and bikers often die in these crashes.
Auto accidents are the eighth leading cause of death worldwide and the main cause of death for children and teenagers.
In 2020, 1.37 fatalities were reported for every 100 kilometers traveled in the United States. There were 18.4% more road fatalities in the first quarter of 2021 than in the same period last year.
Numerous reasons could lead to a single-car collision. Run-off-the-road accidents occur when a driver speeds or makes rapid moves on a slick, wet road, losing control of their vehicle. The street may be covered in branches that resemble debris or objects that fall from trucks.
The chance of these incidents can be decreased by using a seatbelt, staying focused, and avoiding distractions while driving. People can become involved in these fatal occurrences regardless of safeguards.
Car Accident Lawyers in Sacramento
Accidents involving motor vehicles can have severe physical and psychological consequences. Getting hospitalized and receiving medical care is expensive, and suing the responsible party can be lengthy. There is usually a disastrous outcome to these scenarios.
The best thing you can do after suffering severe injuries in a car accident is to hire a lawyer. You must speak to one as soon as possible after a traumatic event. A claim should be filed quickly after an automobile accident to protect your legal rights.
Our car accident attorneys in Sacramento can help you get the compensation you deserve. Since we began handling these cases, we have collected over $400 million in damage claims for our clients.
Our legal team ensures you receive maximum compensation without paying anything out of pocket.
Request an initial consultation with our legal team by calling (888) 488-1391 or using our website's "Do I Have A Case?" link.