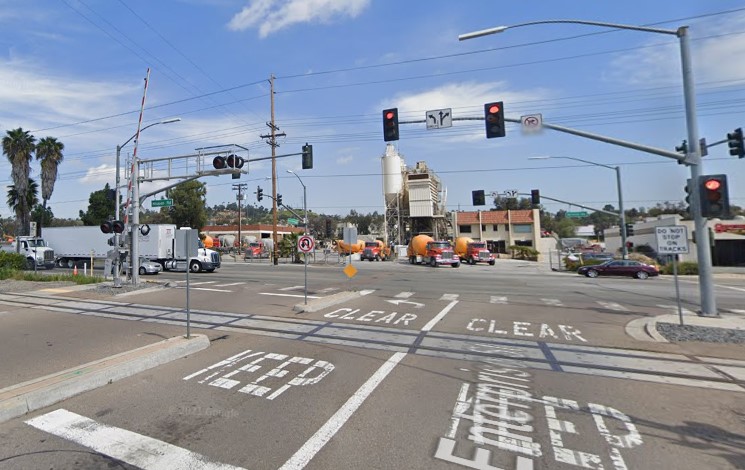 A train collision resulted in the death of a pedestrian in Escondido on Wednesday night, January 18, 2023.
According to reports, the deadly crash occurred around 5:45 p.m. close to Mission Road and Enterprise Street intersection.
When authorities arrived, they discovered the victim dead at the scene. Their identity remains unknown.
Deputies are looking into the collision and will establish the manner of death.
Calling Crime Stoppers at 888-580-8477 or using the P3 anonymous tip app is urged for anyone who saw the incident or has relevant information.
The prize for information that results in an arrest is $1,000.

Fatal Train Collision Statistics
According to the National Transportation Safety Board, a train collides with a person or a vehicle every two hours. Thousands of people die in train accidents every year. As a result, 2,300 people were injured, and 600 people died.
According to the National Transportation Safety Board, pedestrians are more likely to die in railway incidents than automobile fatalities. Insufficient or outmoded safety features, dangerous crossings, and inadequate car warning systems are all factors in more than half of all railroad accidents.
In the United States, railway accidents have claimed the lives of more than 7,200 people since 1997. Trains colliding with pedestrians are the primary cause of fatalities on American railroads, outpacing all other factors.
Train travel is the most efficient way of transportation. The conductor's skill and the frequency of maintenance are two aspects that impact employee and passenger safety. They are hazardous when taking careless shortcuts or acting recklessly.
Train accidents are caused by various circumstances, including derailments, worn-out rails, disregard for safety regulations, insufficient security, and others.
Train Accident Lawyers in Escondido
Most people have used a public transportation system at least once. Accidents may still occur even though this mode of transportation is generally safe and effective.
Train accidents pose a higher risk of injury or death than many other modes of transportation, despite their lower risk. Compensation may be available if a train accident injures you or a loved one.
Count on our legal team to speak with the insurance company on your behalf to seek fair reimbursement for pain and suffering, medical expenses, and lost wages resulting from the accident.
Our train accident lawyers in Escondido are committed to defending the rights of people who have suffered injuries in train accidents. While we seek compensation on your behalf, you can focus on your recovery.
Get a free legal consultation with a reputable attorney by clicking on the "Do I Have A Case?" link on our website or call (888) 488-1391.