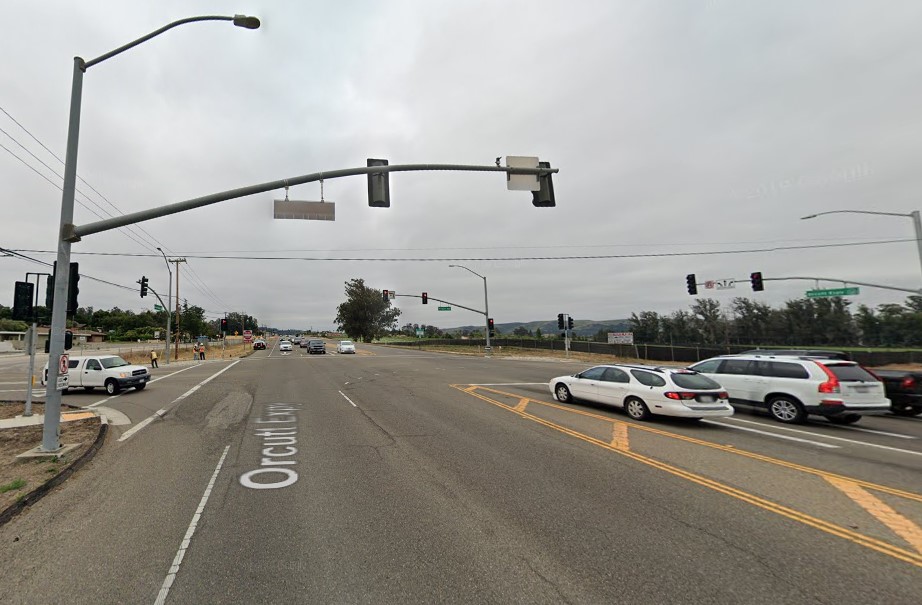 One woman sustained moderate injuries following a multi-vehicle crash in Orcutt, Santa Barbara County, on Wednesday night, January 18, 2023.
According to reports, the collision transpired around 7:45 p.m. on Highway 135 at Foster Road.
Authorities stated that three vehicles were involved in the collision: a Nissan Versa, a Jeep Wrangler, and a BMW. The Versa ended up resting on top of the BMW.
Emergency responders were called to the scene and transported the woman by AMR ambulance to Marian Regional Medical Center in Santa Maria after suffering moderate injuries.
Details on her identity and condition have not been released.
Highway 135 in the northbound direction was closed while the authorities investigated the cause of the crash.

Multi-Vehicle Crash Statistics
According to the NHTSA, it is estimated that 5.2 million car accidents occurred in the United States in 2020. Approximately 1% of these collisions (35,766) were fatal, while 30% (1.6 million) were harmful.
Between 2019 and 2020, fatal collisions increased by 6.8%, with the mortality rate rising to 1.34 per 100 million vehicles. From 2019 to 2020, the injury rate decreased by 6.0 percent to 79 injuries per 100 million vehicle miles.
67% of traffic accident victims were drivers, followed by 24% of passengers, 4% of motorcycle riders, 3% of pedestrians, and 2% of cyclists on pedals.
Multiple-vehicle collisions occur when three or more vehicles are involved due to circumstances. Up to six cars could become trapped in the wreckage following an accident.
Unlike car accidents, multi-vehicle collisions frequently result in fatalities, serious injuries, and property damage. If you lose control or have poor situational awareness, those nearby could suffer injuries. The chance of such crashes is generally higher.
Car Accident Lawyers in Santa Barbara County
Those injured in an accident due to a driver's negligence may be entitled to compensation. California, like most states, requires liability insurance.
Injured parties are eligible for compensation for economic losses (such as medical expenses, unpaid bills, and lost wages) and emotional and physical suffering.
Our car accident attorneys in Santa Barbara County have extensive experience handling these cases. As a result of our efforts, our clients have received over $400 million in compensation.
Our firm provides free consultations and case reviews to victims of auto accidents. We ensure that our clients are fairly compensated and that their needs are always met.
Schedule a no-cost consultation with our legal team by filling out the "Do I Have A Case?" form on our website or call us at (888) 488-1391.