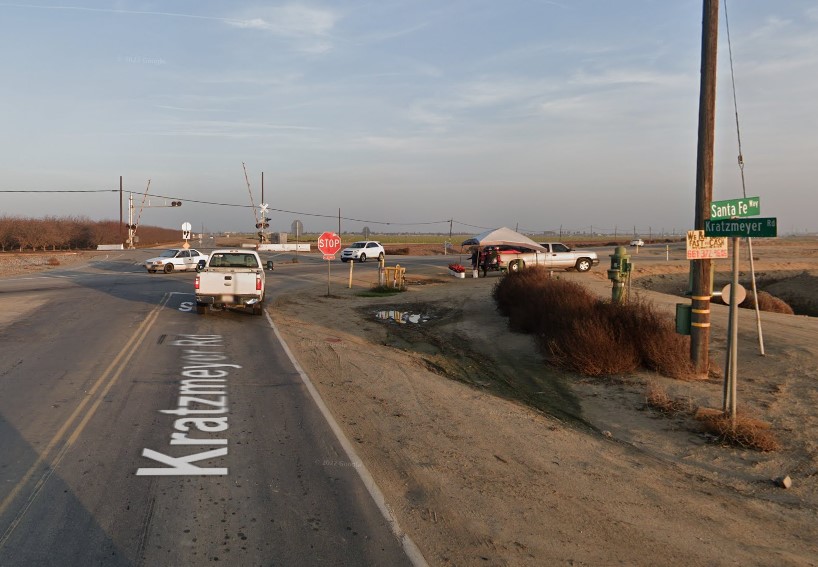 A woman was killed while another woman was injured in a solo car crash in Rosedale, Kern County, on Thursday midnight, January 19, 2023.
According to the Bakersfield Police Department, the fatal crash occurred just before midnight in an orchard in northwest Bakersfield near Kratzmeyer Road and Santa Fe Way.
Responders arrived shortly after midnight and learned that a Honda Odyssey minivan veered off the road and crashed into several trees in an orchard.
They discovered a woman, believed to be the driver, dead at the site. Another woman was found disoriented in the vicinity. They learned she was a passenger and took her to a local hospital.
The circumstances that led to the deadly collision are still being investigated by the police. Anyone with information is urged to contact them.

Fatal Single-Vehicle Accident Statistics
An increase in traffic fatalities was accurately expected by the National Safety Council for 2020 due to risky behaviors such as speeding, drunk driving, and inappropriate usage of safety equipment like seatbelts.
The 8.3% spike in traffic-related fatalities is especially disturbing given the decreased trend in fatalities over the past three years. The number of people killed in automotive accidents increased to 42,338 in 2021 from 39,107 the year before.
In 2020, the world's population have increased by 0.4% from its all-time high in 2010. Both the average number of cars and the average number of kilometers traveled were much higher than usual. The growth in new car registrations (8.5%) and the growth in fatalities (21.7%) were highly correlated.
In 2020, experts expected that 4.81 million people would seek medical attention for injuries caused by motor vehicle collisions. Over $473.2 billion was predicted to be spent on treating people hurt in car crashes.
Car Accident Lawyers in Kern County
In California, wounded car passengers have the right to sue the driver who caused their accident and any other parties they believe were responsible. Please don't hesitate to get in touch with a member of our reputed legal team if you have any concerns or need assistance submitting an insurance claim.
If you or a loved one has been hurt in a car accident and you need help filing a wrongful death or personal injury claim, don't hesitate to contact our well-respected law office.
Our trusted car accident lawyers in Kern County have the recognition and vast experience advocating for accident victims. Our clients have been awarded compensation totaling $400 million.
Contact (888) 488-1391 or click the "Do I Have a Case?" on our website to schedule a free consultation with one of our lawyers.