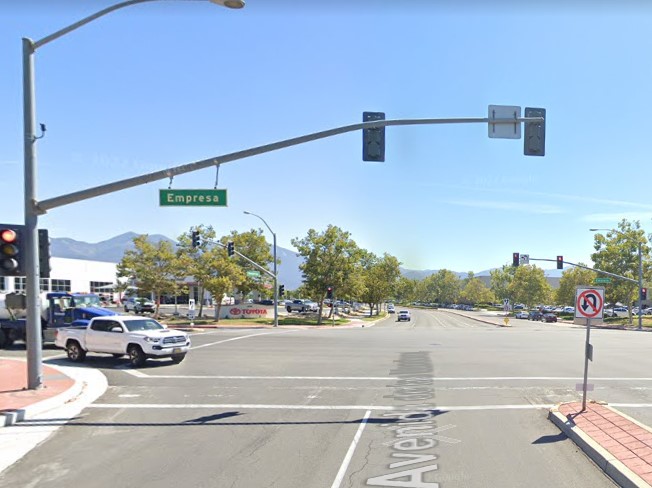 A 13-year-old male student is hospitalized in critical condition after being struck by a vehicle in Santa Rosa on Thursday morning, January 19, 2023.
According to the Santa Rosa Police Department, the crash occurred at 8:39 a.m. near the Hoen Avenue and Arroyo Sierra Circle intersection, west of Summerfield Road.
The eighth grader from Spring Lake Middle School was reportedly crossing Hoen Avenue when a white Honda CR-V driven by a Santa Rosa man in his 30s traveling eastbound struck him.
The boy was transported to UCSF Benioff Children's Hospital in Oakland after sustaining serious injuries to his head. He was scheduled for surgery, and no updates on his current condition were released.
The driver of the car involved stopped right away and helped the authorities. There was no proof that alcohol or drugs played a role in the crash. Both of their names were withheld from the public while the investigation by the police continued.
To guarantee safe travel, the police promised to offer a visible presence around the area.

Pedestrian Accident Statistics
The Governors Highway Safety Association reports that the total number of people who were killed in traffic-related accidents decreased by 14% between the years 2007 and 2016. The unfortunate reality, however, is that the number of pedestrian fatalities rose by 27 percent over that time frame.
The foregoing data paint a bleak future for pedestrians in the United States, showing the real possibility that many will be at risk of suffering permanent disabilities or fatalities after being hit by a vehicle.
In 2012, automotive accidents caused 809 deaths and 14,000 injuries. It would appear that California has a higher rate of pedestrian accidents overall, including those that result in injuries and death.
About 6,000 people were killed in car accidents in 2016, according to data. As the year came to a close, the death rate had increased to about 88 per minute on average. Almost 137,000 people in the United States need medical attention for injuries.
Pedestrian Accident Lawyers in Sonoma County
In California, if a pedestrian is hurt or their loved one is killed in a car accident, the victim has the same rights as the driver, biker, or passenger in any type of accident through a personal injury or wrongful death lawsuit.
Just try to fathom the anguish of having a loved one injured or taken from you as a result of someone else's negligence. There is a legal procedure you can follow to ensure a monetary settlement if you find yourself in this situation. If you or a loved one has been injured and need help filing an insurance claim, you can rely on our team of skilled attorneys.
Our trusted pedestrian accident lawyers in Sonoma County have extensive experience and accolades advocating for accident victims. Our clients have been awarded compensation totaling $400 million.
Call (888) 488-1391 now or click the "Do I Have a Case?" on our website to set up a free consultation with one of our attorneys.