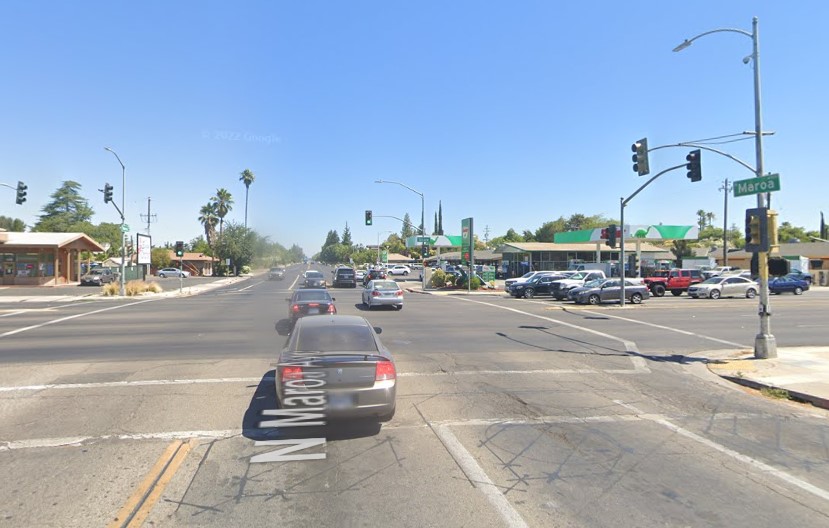 A two-vehicle collision left three people with minor injuries in Fresno on Friday morning, January 20, 2023.
Reports indicated that the crash transpired around 10:35 a.m. at Shaw and Maroa avenues.
According to authorities, a Toyota Camry was heading westbound on Shaw Avenue before crossing a red light and colliding with a Subaru traveling southbound on Maroa.
A light pole was knocked down due to the collision, and two people in the Camry and one in the Subaru sustained minor injuries.
None of the victims were transported to the hospital.
A work crew was dispatched to repair the traffic light, and traffic was diverted in the area.

Two-Vehicle Collision Statistics
According to a Fatality Analysis Reporting System assessment, 38,824 road accidents occurred in the United States in 2020, with 35,766 people killed. A record of 1.34 casualties per 100 million kilometers traveled, or 11.7 deaths per 100,000 people.
Accidents that result in injuries or permanent disability affect between 20 and 50 million individuals globally. Every day, an estimated 3,287 people are killed in traffic in the United States.
Every year, over 10,000 individuals are killed in car accidents in the Golden State due to unintended traffic incidents. The graph depicts the gravity of the situation.
Every day, there are a considerable number of automobiles on the road. Such incidents can be avoided by not drinking and driving, using child safety seats and seat belts, boosting visibility, and using good headlights and road illumination.
Trusted Car Accident Attorneys in Fresno
Injury victims will likely accrue medical debt and lose their jobs for several years due to their injuries. Additionally, the victim may experience emotional distress, psychological trauma, and physical discomfort.
Your insurance company may pressure you to take action, so you should consult a lawyer since compensation requires both parties to cooperate. When a recorded testimony is used against you, the liable party may be held less responsible.
Our car accident lawyers in Fresno will look into the case immediately. Our attorneys negotiate with insurance companies throughout the settlement process to ensure that damages are fairly assessed.
Over the past few years, we have successfully recovered more than $400 million for our clients. We are an experienced, reputable law firm that has handled these legal matters for over a decade.
Call us at (888) 488-1391 to set up a free consultation, or fill out our online "Do I Have A Case?" form.