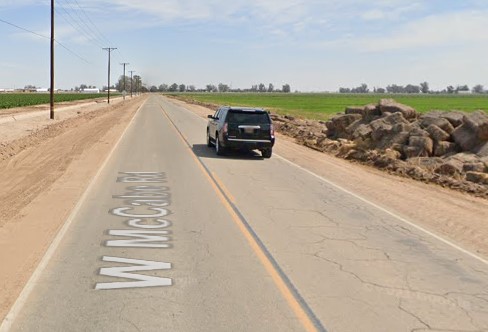 At least one person was sent to the hospital with major injuries following a collision between a motorcycle and a vehicle in Imperial County on Friday morning, January 20, 2023.
According to the California Highway Patrol, the collision occurred shortly before 6:30 a.m. along Highway 111 in the northbound lanes at McCabe Road, southeast of El Centro.
The circumstances leading to the crash remain under investigation by the CHP, but a REACH Air Ambulance transported an injured person to a nearby hospital after sustaining major injuries.
The number of people involved and the extent of other possible injuries are still unclear. One lane of the highway was shut down after the crash as the investigation continued.

Motorcycle Accident Statistics
In 2020, motorcyclists were responsible for 14% of all road fatalities, 18% of all occupant deaths, and 4% of all occupant injuries, according to the National Safety Council. On the other hand, only 3% of cars were responsible for 0.6% of all vehicle miles. If helmets had been provided to some of the victims, perhaps a few of these tragic losses of life could have been prevented.
As a result of transportation-related causes, 23% more persons died for every 100,000,000 kilometers traveled in 2020 than in 2019. Overall mortality and the death rate both increased by about 20% during this time period. There have been 5,579 fatalities for every 100,000 tourists (a rate of 31.64).
There are more than 785,424 motorcycles on California's highways as of this writing. Motorcycle riders tend to account for a disproportionate number of fatalities on the state's roads. Only roughly 6 percent of these fatalities are thought to be caused by reckless driving.
Studies support the concept that getting back on a motorcycle after an accident is more challenging than getting back behind the wheel of a car. Possessing motorcycles can place you in dangerous situations, but they can also help you navigate the roadways quickly.
Motorcycle Accident Lawyers in Imperial County
Injured Motorcycle riders in California who think they may have a legal claim should talk to an attorney right away. One of our attorneys will respond to all of your questions and potential claims.
Seek monetary compensation if you or a loved one has been injured in a traffic collision. Regardless of who caused the collision, everyone involved should be questioned to know who should be held accountable. As a matter of law, victims have the option to file a personal injury or wrongful death lawsuit seeking financial restitution.
Our trusted and award-winning motorcycle accident attorneys in Imperial County have extensive experience advocating for accident victims. Our clients have been awarded compensation totaling $400 million.
Contact (888) 488-1391 or click the "Do I Have a Case?" on our website to schedule a free consultation with one of our lawyers.