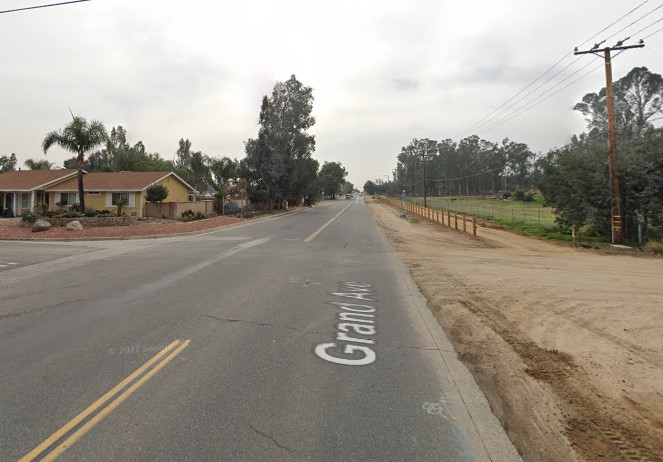 Authorities confirmed that one person sustained severe injuries after a two-vehicle crash in Wildomar on Friday night, January 20, 2023.
According to reports, the collision occurred around 9:10 p.m. at Grand Avenue and Wesley Street intersection.
When authorities arrived at the scene, they found that the victim was temporarily trapped in the wreckage.
Further details on the person's condition and identity have not been released.
The cause of the crash is being investigated.

Two-Vehicle Crash Statistics
A Fatality Analysis Reporting System analysis stated that 38,824 fatal car accidents in the United States in 2020 resulted in 35,766 deaths. It is estimated that 11.7 people die for every 100,000 and 1.34 people die for every 100 million miles driven.
Over half of California's fatal traffic accidents result from motor vehicle collisions, responsible for around 10,000 unintended deaths each year. This diagram depicts the gravity of the situation.
Since 2013, the number of fatal car accidents in the state has increased by 23.5%. As of 2017, there were 4,857,866 car-related events, resulting in 3,898 deaths and 276,823 injuries.
It is important to obey traffic regulations, keep a reasonable distance behind and in front of you, and avoid injuring yourself or other road users while driving. Despite these precautions, fatal road accidents nevertheless occur regularly.
Trusted Car Accident Lawyers in Wildomar
Injuries sustained in a car accident that result in life-threatening injuries are more likely to result in medical debt and a loss of employment for several years. Moreover, the victim may suffer emotional distress, psychological trauma, and physical discomfort.
A settlement requires effort from both parties, so if an insurance company attempts to pressure you, it is imperative to hire a lawyer. If recorded testimony is presented against you, you may be held less responsible for your actions.
You can trust our firm's auto accident lawyers in Wildomar to investigate the collision immediately. Our legal team will negotiate with insurance companies to ensure that damage assessments are fair throughout the settlement process.
In the last few years, we have recovered more than $400 million in compensation for our clients. We are an established law firm with over ten years of experience handling these legal issues.
To arrange a free consultation, call (888) 488-1391 or fill out our online "Do I Have A Case?" form.