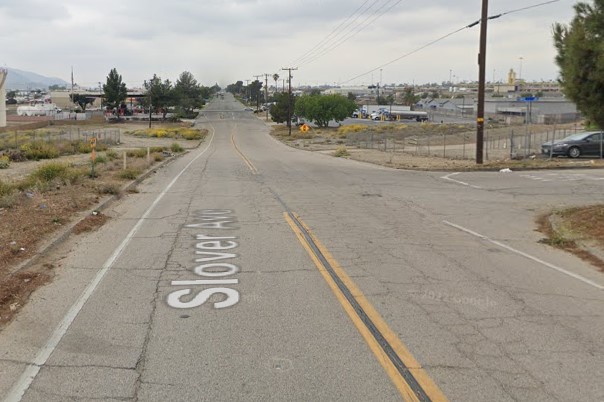 Authorities reported that a man was killed following a collision between a vehicle and a big rig in Rialto on Friday morning, January 20, 2023.
According to the Rialto Police Department, the fatal crash occurred at 3:03 a.m. at 300 West Slover Avenue near Willow Avenue.
The crash was between a grey Nissan Sentra driven by Bloomington resident Jose E., 26, and a semi-truck towing two trailers driven by Palmdale resident Jose C., 31.
The Nissan was reportedly traveling east on Slover approaching Willow Avenue while the truck was heading north on Willow after leaving a nearby logistics yard. The truck turned left to westbound Slover when the Nissan crashed with the rear portion of the truck's second trailer.
Both vehicles blocked the road as responders from the Rialto Fire Department arrived. The Nissan driver got stuck inside his car and sustained serious injuries. He was later declared dead at the scene while the truck driver was unharmed. No other person was involved in the deadly crash.
As the further investigation continued, alcohol did not appear to have played a role in the collision, though the Nissan driver may have been driving at a high rate of speed before the crash.

Fatal Big Rig Accident Statistics
Due to the superior structural integrity of semis, truck drivers are less likely to suffer catastrophic injuries or even death in the event of a collision. According to the National Safety Council, this is the leading cause of death for motorists and pedestrians. Any individual involved in a collision with these large vehicles bears substantial physical and psychological hazards.
Approximately four thousand people lose their lives in truck-related accidents every year in the United States. Even though these huge trucks barely account for 2% of accidents, they represent 11% of fatalities.
Large vehicles in California can only legally travel at a maximum speed of 55 miles per hour, in accordance with both federal and state laws. Reducing the maximum speed limit for semi-trucks is one way to save lives by preventing fatal car accidents.
California experienced nearly 28,000 truck-related incidents in 2017, reported the state's Office of Traffic Safety. There were at least 369 deaths and over 9,000 injuries in that horrible year.
Big Rig Accident Lawyers in San Bernardino County
Any Californian who sustains a personal injury or wrongful death directly from a truck-related road accident should bring a case to a California court. Should the time come when you want the assistance of an attorney, our esteemed law office is available for you.
Contact us if you're looking to discuss your claim with one of our expert attorneys and learn more about the ways we can support you in increasing your cash settlement offer from the insurance company.
Our trusted truck accident lawyers in San Bernardino County have extensive experience and accolades advocating for accident victims. Our clients have been awarded compensation totaling $400 million.
Call (888) 488-1391 now or click the "Do I Have a Case?" on our website to set up a free consultation with one of our attorneys.