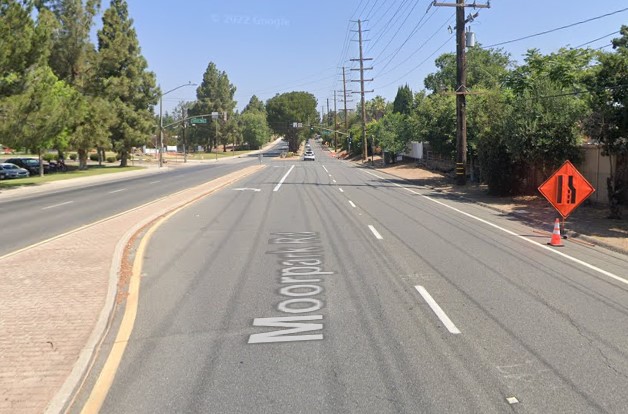 A multi-vehicle crash led to the death of one person and injured another in Moorpark on Friday, January 20, 2023.
Authorities confirmed that the collision occurred in the morning on Moorpark Road.
Reports indicated a white or gray compact car with front-end damage and a dark-colored SUV had crashed down an embankment into a grassy area.
One person died at the scene, while another sustained severe injuries.
Meanwhile, a third party was left uninjured.
The crash forced road closures between Reed and Tierra Rejada roads.
Firefighters were also spotted bringing someone on a gurney from the slope.
Authorities are currently investigating the cause of the crash.

Fatal Multi-Vehicle Crash Statistics
According to the NHTSA, there were more than 5.2 million police-reported car accidents in the United States in 2020. Thirty percent of such crashes (1.6 million) were injury-related, while less than 1% (35,766) were fatal.
Fatal crashes increased by 6.8 percent between 2019 and 2020, with the fatality rate climbing to 1.34 deaths per 100 million cars traveled in 2020. The injury rate decreased by 6.0 percent between 2019 and 2020, to 79 people injured per 100 million vehicles traveled in 2020.
The most common casualties of traffic accidents were drivers (67%), passengers (24%), motorcyclists (4%), pedestrians (3%), and pedal cyclists (2%).
In a multiple-vehicle collision, three or more cars are involved in a chain of events. Following an accident, up to six vehicles may become entangled in the wreckage.
A multi-vehicle accident often results in fatalities, serious injuries, and property damage more than a traffic accident. Those nearby may be injured if you lose control or have poor situational awareness. In most cases, the likelihood of such collisions is more outstanding.
Reliable Car Accident Lawyers in Moorpark
In California, victims of car accidents can seek financial compensation for their injuries to cover medical expenses, lost wages, etc. Anyone who has been injured in a car crash should consider filing a claim right away.
Our knowledgeable attorneys will discuss with you the steps to take and the risks to avoid to ensure you receive the maximum insurance payout.
Our car accident attorneys in Moorpark are dedicated to pursuing justice, and the maximum settlement victims in these collisions deserve. So far, we have awarded compensation totaling $400 million to our clients in the state.
Contact our legal team for a free case evaluation at (888) 488-1391 or click the "Do I Have A Case?" link on our website.