One person was killed following a traffic crash involving a semi-truck in Fremont on Friday, January 21, 2022.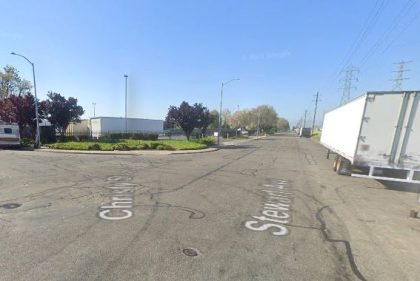 According to the initial reports from local authorities, the crash happened near Christy Street and Stewart Avenue in Fremont.
A gray Volkswagen Passat and a semi-truck were involved in the collision. The circumstances leading up to the crash have not been established.
The male Volkswagen driver was pronounced dead at the scene. No other injuries were reported. The identities of the involved parties have not been disclosed.
An active investigation of the case is currently underway. Local authorities will attempt to determine the factors and the liability in the accident.

Fatal Semi-Truck Crash Statistics
Semi-trucks play an important role in the economy. Every year, America's trucking business transports billions of dollars worth of commodities. Unfortunately, big rigs can be dangerous for other motorists on the road.
Compared to other types of traffic accidents, semi-truck accidents are more dangerous. It's primarily due to the large disparity between big rig trucks and other cars on the road.
According to the Fatality Analysis Reporting System (FARS) of the United States Department of Transportation, the fatality rate of big rig vehicles has climbed by 30% since 2009. In 2017, there were 4,102 traffic fatalities involving a big rig.
Loss of control of the truck, a tire blowout, a disabling or non-disabling vehicle failure, excessive speed, lane drifting, and inappropriate truck maneuvering driver weariness are all variables that contribute to semi-truck accidents.
Fatal Semi-Truck Accident Lawyers for Victims in Alameda County
If you or someone you care about has been injured in a semi-truck accident, you have endured one of the most terrifying, dangerous, and violent kinds of accidents that occur on our beautiful California roadways. It's difficult to overstate exactly how devastating such accidents can be.
The negative consequences of accidents involving semi-trucks usually include extreme physical, emotional, and financial damages.
The victim's family is urged to file a wrongful death claim with the help of an attorney while the investigation continues.
If you've lost a loved one in a deadly semi-truck crash, you need the professional legal services of experienced Alameda County semi-truck accident lawyers.
Arash Law is a semi-truck accident law firm in California, and we have been helping victims of truck accidents like you for several decades. Our dedicated semi-truck accident firm is committed to helping you obtain the compensation you deserve! You can reach out to us at (888) 488-1391 to speak with a wrongful death lawyer for free!