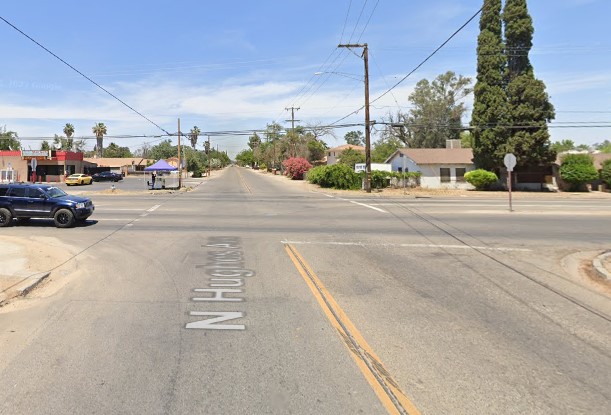 A motorcyclist was hospitalized with major injuries following a hit-and-run crash with a vehicle in West Side, Fresno County, on Saturday afternoon, January 21, 2023.
According to the California Highway Patrol, the collision occurred around 3:30 p.m. at the Belmont Avenue and Hughes Avenue intersection.
Responders arrived at the scene and located the male motorcyclist lying on the road on Belmont Avenue, unresponsive but breathing. He was sent right away to a nearby hospital after sustaining major injuries.
Initial investigation revealed that he was struck by a black SUV towing a trailer heading west on Belmont while he was heading east. The SUV tried to make a U-turn, cutting the motorcyclist off at the intersection. The motorcycle slammed into the SUV, but the driver did not stop to assist and fled the scene.
The area is still being searched by the CHP for the possible suspect car, and anyone with information is urged to contact the authorities.

Hit-and-Run Accident Statistics
To cause a car accident and then flee the scene without helping the victims is a serious offense in the United States. If the authorities are able to track down the driver, he or she will likely face serious consequences, possibly incarceration.
Every day in the United States, at least one motorist causes an accident and then escapes the scene. Close to 2,000 people have lost their lives in disasters like these since 2006. More than sixty percent of the fatalities were expected to involve pedestrians.
Unfortunately, persons who cause accidents involving pedestrians or other motorists don't often stop to aid. Some motorists have fled the scene of traffic stops for DUI or other violations, leaving their vehicles on the shoulder or leaving the area in a hurry on foot.
Between 2009 and 2016, hit-and-run accidents accounted for more than half of all fatalities in California. About 3,562 deaths may be traced back to the Golden State, making it one of the top killer states.
Hit-and-Run Accident Victim Lawyers in Fresno County
In California, victims of traffic collisions have the option of filing criminal charges against the at-fault driver and a civil claim for damages with their auto insurer.
If you or a loved one were seriously hurt or killed in a hit-and-run accident, filing a personal injury or wrongful death claim could be your best option.
For anyone who has been hurt or murdered because of someone else's carelessness, please call one of our experienced lawyers to talk about your situation and your options for moving forward with a lawsuit.
Our trusted hit-and-run accident victim lawyers in Fresno County have extensive experience and accolades advocating for accident victims. Our clients have been awarded compensation totaling $400 million.
Call (888) 488-1391 now or click the "Do I Have a Case?" on our website to set up a free consultation with one of our attorneys.