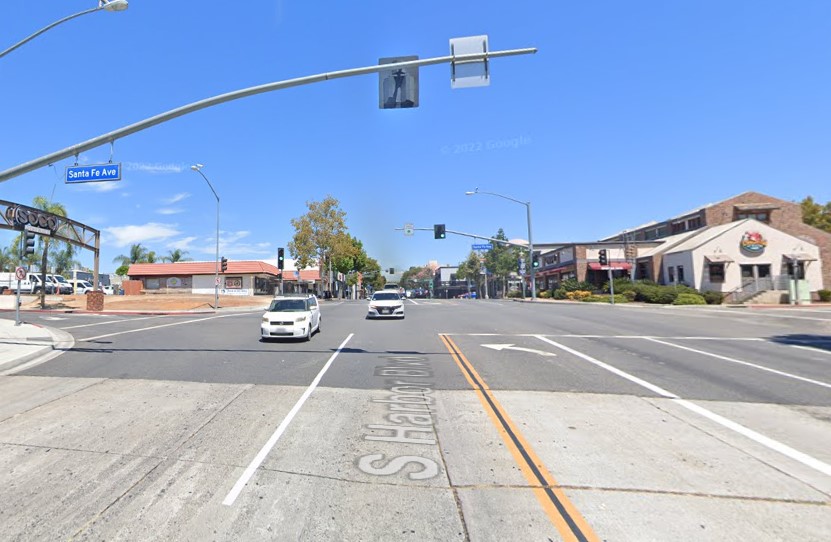 Police are searching for the hit-and-run driver who struck a pedestrian in downtown Fullerton early Saturday morning, January 21, 2023.
Reports indicated that the crash occurred around 1:15 a.m. at East Santa Fe Avenue and Harbor Boulevard.
The pedestrian was brought to a nearby hospital and was reported as stable.
Meanwhile, there was no information available on the driver or the car.
Investigations on the collision are still underway.

Hit-And-Run Crash Statistics
According to a new study, hit-and-run accidents have increased in recent years. In 2020, hit-and-run accidents killed 24% of all pedestrians.
According to recent surveys, California has the highest number of pedestrian fatalities compared to other states. In California, there were over 14,000 pedestrian injuries and 893 pedestrian fatalities in 2012.
A hit-and-run accident occurs when two vehicles crash and the fleeing vehicle fails to stop to assist the wounded party. In addition to the agony and suffering caused by injury wrecks, hit-and-run incidents can have negative consequences when victims do not obtain immediate medical attention.
Failure to yield to pedestrians or sudden braking is the leading cause of pedestrian fatalities and injuries.
Pedestrians should use sidewalks wherever possible, avoid drugs and alcohol, and use caution when crossing parking lots or driving to lessen their chances of harm.
Hit-And-Run Accident Lawyers in Fullerton
When a careless driver leaves the scene of an accident, it is still crucial that you seek the assistance of a reputable attorney.
It is best to speak with your lawyer if you have concerns about the legal system, especially if you are unfamiliar with it. Insurers will handle your insurance paperwork, ensure it's accurate, and look out for your best interests. Obtaining legal assistance can improve settlements with insurance companies.
Our reputable hit-and-run accident lawyers in Fullerton have a proven track record of defending injured victims in court. Clients have received over $400 million in compensation with our expertise.
Contact us at (888) 488-1391 or go to our website and click the "Do I Have a Case?" link for a free evaluation with our legal team.