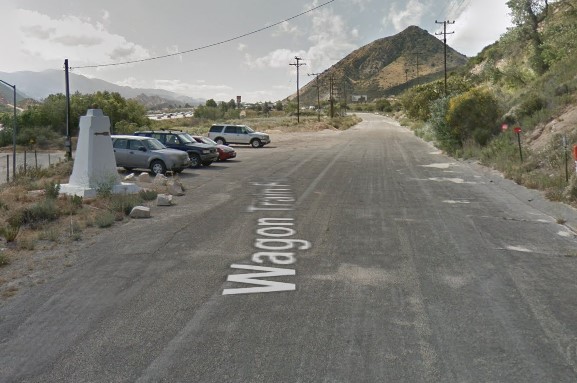 A 3-year-old child was injured after a vehicle driven by a DUI driver crashed into a convenience store in a gas station in San Bernardino County on Saturday evening, January 21, 2023.
According to the San Bernardino County Sheriff's Department, the crash occurred at around 10:08 p.m. at the Chevron gas station at 3600 Wagon Train Road near the community of Phelan.
The San Bernardino County Fire Department responded to the scene and extricated a 3-year-old child who sustained minor lacerations from the crash. The victim was sent to a nearby hospital.
The driver, identified as Victorville resident Kevin W., 33, reportedly drove his 2021 Ford Explorer into the storefront and struck the child standing inside before fleeing the scene. An unknown person present at the location fired gunshots at the car as it escaped. The shooter also fled the scene and is still at large.
The deputies found the vehicle after it broke down on the Interstate 15 freeway's northbound shoulder not far from the scene. The driver showed signs of being intoxicated and was detained at the Central Detention Center on charges of DUI and felony hit-and-run.

DUI Accident Statistics
Research conducted by the National Highway Traffic Safety Administration estimates that drunk driving causes roughly 10,000 deaths per year in the United States. Substance abuse is a factor in about 20% of all car accidents yearly that end in death.
More than 2,000 people are killed and another 30,000 are injured in such incidents every year in California. Drunk drivers are already a severe menace to society. Those who are found drinking and driving will face serious penalties under the law.
Intoxicated motorists offer a threat to other road users because they are more prone to display risky driving behaviors like speeding, swerving, and other actions based on poor decision-making. As soon as there is any doubt or danger, one should immediately remove themselves from the situation.
The driver's insurance company is responsible for covering medical expenses if the drunk driver causes an accident. If you want to make any judgments or aid the investigators, you should do so only after speaking with an attorney. Injured parties who feel a drunk driver may be at blame should move immediately and get legal representation.
DUI Accident Lawyers for Victims in San Bernardino County
Victims of car accidents caused by drunk drivers in the Golden State of California receive the same protections as those of victims of other types of traffic-related accidents through a personal injury or wrongful death lawsuit.
Feel free to contact us to schedule a free consultation with one of our seasoned attorneys to have your case reviewed and get advice on how to negotiate a fair settlement with the insurance company.
Our trusted drunk driving accident victim lawyers in San Bernardino County have extensive experience and accolades advocating for accident victims. Our clients have been awarded compensation totaling $400 million.
Call (888) 488-1391 now or click the "Do I Have a Case?" on our website to set up a free consultation with one of our attorneys.