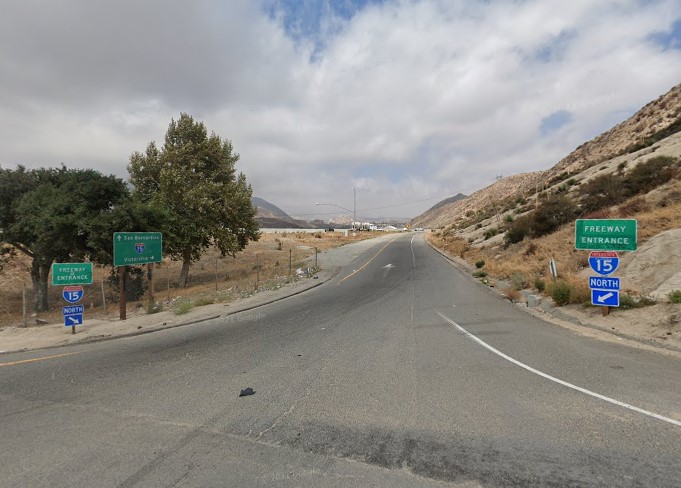 At least three people were injured after a multi-vehicle crash in Cajon Pass, San Bernardino County, on Saturday morning, January 21, 2023.
According to reports, the collision transpired around 10:54 a.m. on northbound Interstate 15 about a mile before the Cleghorn Road exit.
Authorities stated that the automobiles involved in the accident were not recorded in the CHP traffic log.
One vehicle was a black two-door sedan with significant rear-end damage. The second car was a silver four-door sedan with extensive rear-end damage.
Meanwhile, the third vehicle was a dark gray Mazda sedan with significant front-end damage blocking the #1 lane and the center divider.
Rescue crews requested two ambulances after three people involved sustained minor injuries.
After roughly a half-hour, the lanes were reopened.
Traffic was backed down to the 15/215 split at one point.

Multi-Vehicle Crash Statistics
In 2020, more than 5.2 million police-reported car collisions occurred in the United States, according to the NHTSA. Less than 1% of such crashes (35,766) were fatal. Thirty percent (1.6 million) of such impacts resulted in injuries.
According to trends, fatal collisions climbed by 6.8 percent from 2019 to 2020, with the mortality rate rising to 1.34 deaths per 100 million vehicle miles traveled in 2020. From 2019 to 2020, the injury rate fell by 6.0 percent, to 79 people injured per 100 million vehicle miles traveled in 2020.
Drivers were the most common victims of traffic accidents (67%), followed by passengers (24%), motorcyclists (4%), pedestrians (3%), and pedal cyclists (2%).
A multi-vehicle collision occurs when more than one driver is involved in a series of events. After an accident, up to six cars could be stuck in the wreckage.
Multi-vehicle crashes, unlike traffic accidents, generally end in fatalities, major injuries, and property damage. Those close may be injured if you lose control or have poor situational awareness. In most circumstances, the likelihood of such collisions is higher.
Car Accident Lawyers in San Bernardino County
Those involved in a car accident have experienced physical and psychological discomfort at some point. In addition to the cost of care, lost productivity must also be considered.
When a car accident results in injury to you or a member of your family, you may be eligible for compensation. In state civil courts, the attorneys defending victims play a significant role in the money you receive.
Get in touch with our law office for a free case evaluation and consultation if you or a loved one require legal representation following a car accident. As a firm, we are committed to meeting our client's needs and ensuring that they are fairly compensated for their injuries.
Our award-winning car accident attorneys in San Bernardino County can assist you in these cases due to their extensive experience. To date, we have obtained over $400 million in compensation for our clients in California.
For a no-cost case review with our legal team, call (888) 488-1391 or click the "Do I Have form a Case?" on our website.