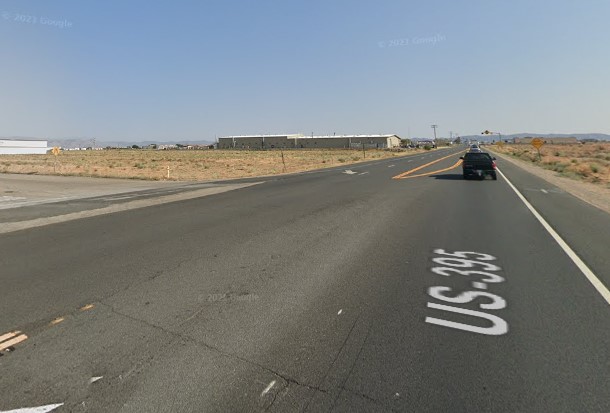 A 33-year-old pregnant woman was killed and her husband was injured following a two-vehicle head-on collision caused by a DUI driver in Hesperia on Saturday evening, January 21, 2023.
According to the Hesperia Police Department, the deadly crash occurred at around 11:40 p.m. at the Highway 395 intersection north of Poplar Street in Hesperia.
A black 2020 Ford Explorer driven by 36-year-old local resident Eddie E. was traveling north on 395 while a 2018 Toyota Corolla driven by 36-year-old Orange resident Andrew R., with his 35-week pregnant wife Nicole R. sitting in the passenger seat, was heading south.
The Ford reportedly entered into oncoming traffic directly in front of the Toyota, resulting in a head-on collision. All three people involved were taken to nearby trauma hospitals by the fire department for sustaining major injuries. Nicole, with her unborn child, was later declared dead.
Investigators found that the Ford driver was intoxicated and over the legal limit in California at the time of the collision. He was arrested for gross vehicular manslaughter while intoxicated and detained at the West Valley Detention Center.
Highway 395 was shut down between Poplar Street and Main Street as deputies from the Hesperia Station investigated the situation.

Fatal DUI Accident Statistics
Drunk driving is responsible for about 10,000 deaths each year in the United States, according to studies by the National Highway Traffic Safety Administration. Substance misuse contributes to around 20% of all fatal car accidents each year.
More than 2,000 individuals every year in California are killed and another 30,000 are injured as a direct result of such incidents. Drunk drivers are already a serious hazard to society. Those who are caught drinking and driving will face severe penalties under the law.
Intoxicated motorists represent a threat to other road users because they are more likely to exhibit risky driving behaviors like speeding, swerving, and poor decision-making. It is imperative that one always puts one's safety first and leaves potentially dangerous circumstances when uncertainty arises.
If an alcoholic motorist causes a collision, the other party's insurance company must pay for the injured party's medical care. If you want to make any decisions or assist the investigators, you should do so only after consulting with an attorney. Injured parties who suspect a drunk driver may be at fault should move quickly and retain legal representation.
DUI Accident Lawyers for Victims in Hesperia
According to California law, victims of intoxicated driving accidents have the same rights as victims of other types of auto accidents, regardless of whether that driver was intoxicated at the time of the accident.
To have your case examined and gain guidance on how to negotiate a reasonable settlement with the insurance company, please contact us to book a free consultation with one of our skilled attorneys.
Our trusted drunk driving accident victim lawyers in Hesperia have extensive experience and accolades advocating for accident victims. Our clients have been awarded compensation totaling $400 million.
Call (888) 488-1391 now or click the "Do I Have a Case?" on our website to set up a free consultation with one of our attorneys.