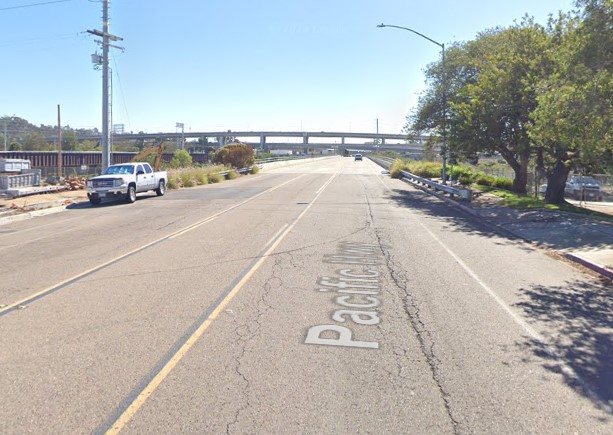 A 63-year-old man was severely injured after he was hit by a car in San Diego on Saturday, January 21, 2023, afternoon and sustained many significant fractures.
Reports confirmed that the collision occurred around 7:45 p.m. on the 4900 block of Pacific Highway.
According to authorities, the man riding the beach cruiser with no lights or reflectors was headed north when he was rear-ended by a 41-year-old male driving a white 2008 Toyota Corolla.
Due to the impact, the victim sustained multiple severe fractures, and responders immediately brought him to the hospital.
Neither drugs nor alcohol were factors in the crash, and the traffic division is investigating it.

Pedestrian Collision Statistics
Speed-related pedestrian deaths climbed 8.6% in 2020, compared to 7.2% in 2019. Speed has a significant impact on a pedestrian's safety. The pedestrian death rate rises dramatically with vehicle speed, reaching 90% at 58 mph from 10% at 23 mph.
According to the Governors Highway Safety Association, pedestrian deaths will reach 7,485 in 2021, the highest in 40 years.
Accidents involving pedestrians are usually fatal. Almost usually, a collision between two vehicles results in serious pedestrian injuries.
The number of pedestrian injuries and deaths on American highways has increased dramatically. Historically, pedestrians have been the most susceptible group in car accidents.
Pedestrians must use walkways, avoid drinking and using drugs, cross parking lots cautiously, and drive with prudence. This reduces the likelihood of them being wounded during these encounters.
Trusted Pedestrian Accident Lawyers in San Diego
When you are injured in a pedestrian accident, you have the right to take legal action against those responsible for your injury.
By retaining legal representation, you can negotiate a more favorable settlement. Your legal team will ensure your insurance company receives the necessary information promptly and accurately.
Our pedestrian accident lawyers in San Diego have a wealth of experience in defending pedestrian accident victims and will ensure your rights are protected. As a result of our work, we have obtained $400 million in compensation for clients across the state.
Did you get injured in a pedestrian accident? To schedule a free consultation, please call (888) 488-1391 or visit our website and select the "Do I Have a Case?" link.